Connecting to Source: Yoga, Meditation, Ritual
With Mara Branscombe
July 8 - 13, 2022
Since ancient times, the human collective has aligned with the seasons, the elements, the rhythms of the sun, the moon, and the earth as a way to source pure energy and connect to one's inner compass. The mind-body science of yoga, combined with the practice of meditation, breath-work, and the alchemy of earth based rituals creates a channel that leads to present moment awareness, mind-body-spirit integration, and a wild transformation within.
As the summer cycle comes into fullness, we can honour the earth's dynamic time of expansion, growth, abundance and harvest. As we attune to the earth's rhythm, may we take this opportunity to embody a parallel path of healing, connection and radiance.
Join us on an unforgettable 5-day celebration discovering the art of breath, the healing of yoga, the transformative powers of shamanic practices, and the mindful awareness of meditation. We will be cultivating a deeper connection to the realm of spirit, and with a like-minded community to celebrate the gifts we can share with the world.
During our time together, you will experience:
guided meditation
vinyasa and restorative yoga
movement practices to increase inner radiance
guided pranayama (breath work)
outdoor shamanic practices
guided journal sessions
chanting and spirit circles: sharing, visioning, and fire ceremony
This program is for anyone who wishes to connect with their true self, regardless of age or experience.
Exactly what I needed to reignite my love of yoga, meditation and ritual. Mara is a true shining light. This program will have lasting benefits for me hence those who come in contact with me and my community. Thank you so much for this life altering opportunity. – 2021 Participant
Schedule
Terms & Conditions
You may find our terms & conditions here.
Health & Safety
Learn more about Hollyhock's current health and safety policies here.
Presenter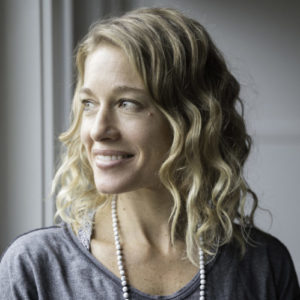 Mara Branscombe
Mara Branscombe is a mother, writer, yogi, artist, teacher, mindfulness leader, ceremonialist and spiritual coach. She is passionate about weaving the art of mindfulness, self-care, creativity, mind–body practices, and earth-based rituals into her life and work, and she has been leading community ceremony since 2000. Mara runs international retreats, corporate leadership…
Learn more about Mara Branscombe