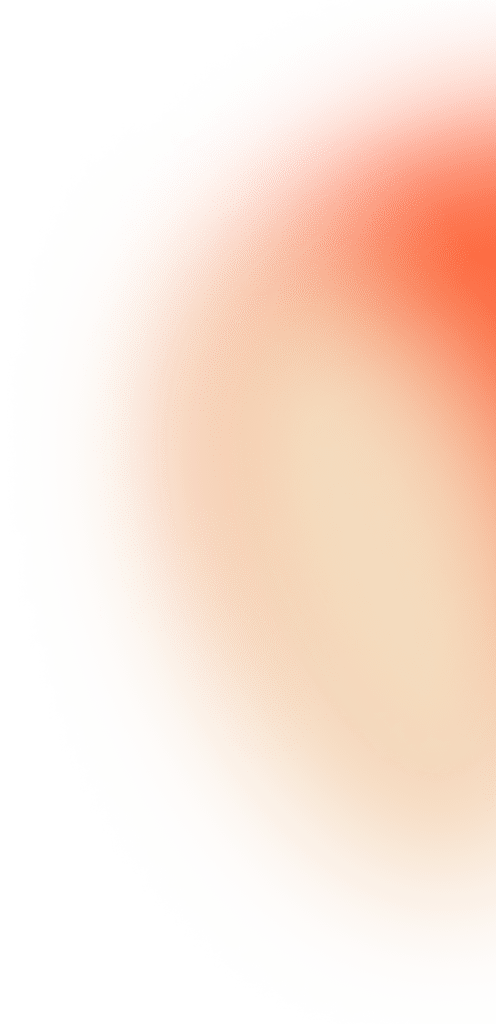 Our Hollyhock retreat centre is located on beautiful Cortes Island in British Columbia. We offer almost 100  programs each year.  Each program is committed to a rich, innovative, wellness centered philosophy and centres the human experience.
Let's achieve a future where people live in right relations with ourselves, each other, and nature – understanding that these are intricately connected.
In the early 1970s, before it was Hollyhock, our Cortes Island campus was a human potential education centre called Cold Mountain Institute. Cold Mountain was driven by Richard Weaver, a visionary who trained at Esalen Institute, and who introduced many group therapy processes – such as Gestalt, Encounter, role-playing, and body work – to the West Coast of BC.
The pioneering work of Cold Mountain has put a cultural stamp on the future of the space with many of the traditions continuing on into the present day at Hollyhock.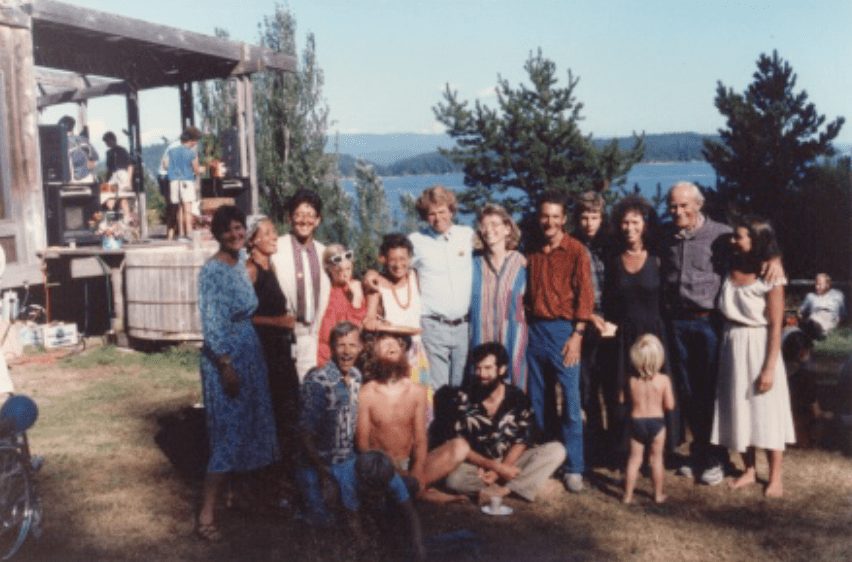 In 1982, a group of 10 Hollyhock founders purchased the land from the abandoned Cold Mountain Institute.
This twist of fate has its origins in a miraculous story that includes The Vancouver Folk Festival, a fortune teller, the founder of Greenpeace, and red Hollyhocks growing over a hedge.
Originally named "Hollyhock Farm," the founders ran seminars and workshops for environmental activists. They viewed Hollyhock as a place where the "innies" – those dedicated the internal arts of personal and spiritual development – and the "outties" – those dedicated to change-making and activism – could meet and inspire one another.
Hollyhock Leadership Institute
In the early 2000s, Dana Bass Solomon became CEO. Soon after, like many others at Hollyhock, she found unexpected love. She married Board Chair, Joel Solomon, a social enterprise impact investor. Together they led the organization for two decades.
In 2008, the founding group and a collection of generous Hollyhock Shareholders donated their full ownership and Hollyhock became a registered not-for-profit charity. Around the same time, Hollyhock launched it's Leadership Institute Conference series, connecting progressive leaders across sectors and generations with peer-to-peer learning, skill-building, and support.
In 2018, permanent legal protections were placed on the land, and Hollyhock launched the Dana Bass Solomon Scholarship Fund, offering full-ride scholarships for emerging leaders in community innovation, arts and culture, or social and environmental change.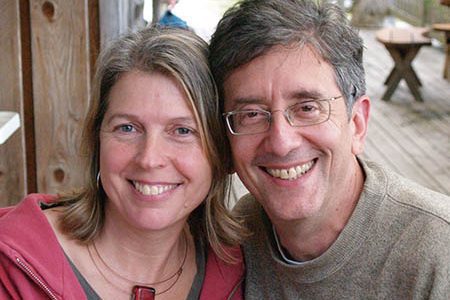 In the Fall of 2017, Hollyhock welcomed a new CEO, Peter Wrinch, followed by a new Board Chair, Mike Rowlands, in May 2019. These transitions came  after a multi-year, planned generational transfer of leadership, as outlined in Hollyhock's Strategic Plan: Towards 2020.
Hollyhock continues to  deepen its commitments to equity and reconciliation, through the expansion of the Hollyhock Leadership Institute, and re-invigorating the internal culture and capacity of our team. We are also continuing to steward the visions, hopes, and dreams of the many people who have contributed to our rich living history.
We hope you'll join us along the journey.
Generational Transfer of Leadership
Listen to this Hollyhock panel on the topic of "Generational Transfer," featuring founders Siobhan Robinsong and Rex Weyler, graduated CEO Dana Bass Solomon, graduated Board Chair Joel Solomon, and current CEO Peter Wrinch.
This conversation was hosted at Hollyhock for the 2019 Holistic Centre's Network Gathering, and was a beautiful testament to love and passion that has gone into Hollyhock for the last 37+ years.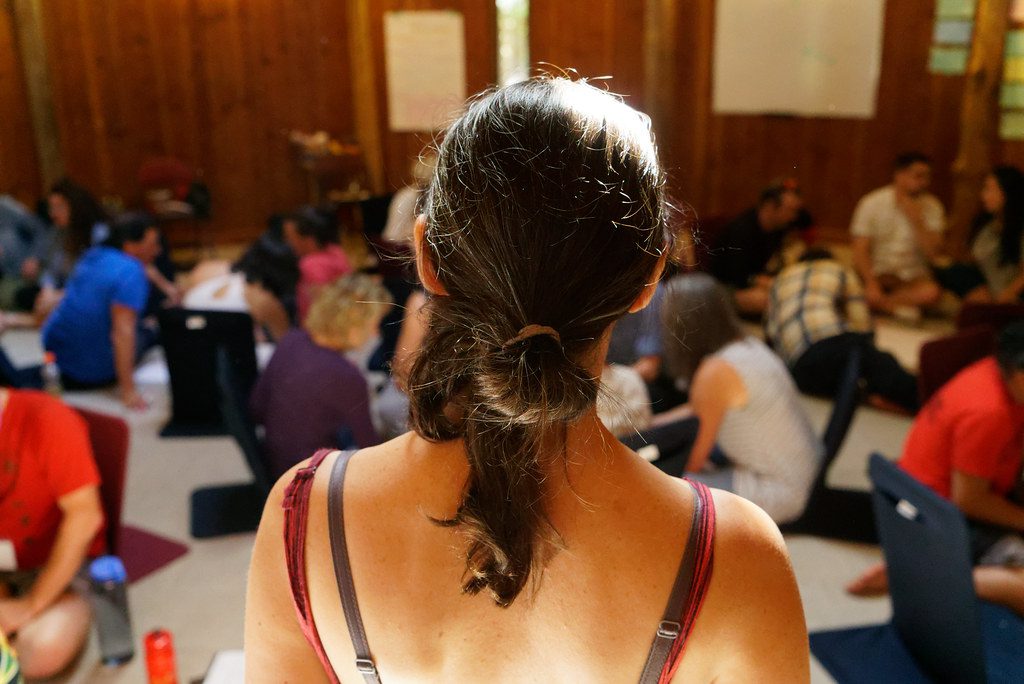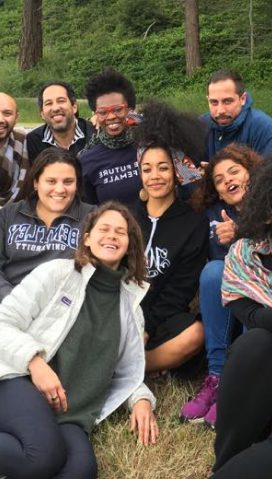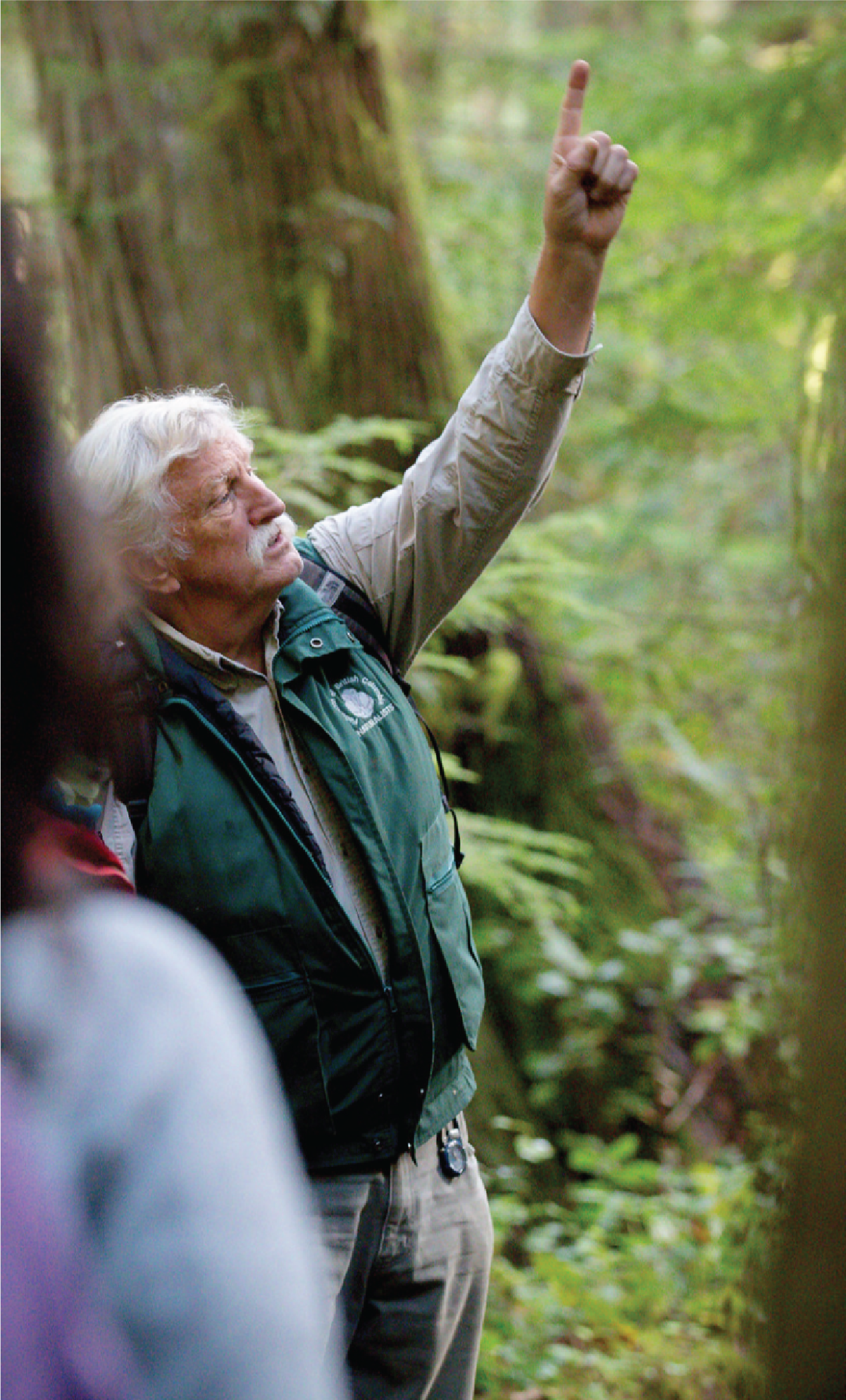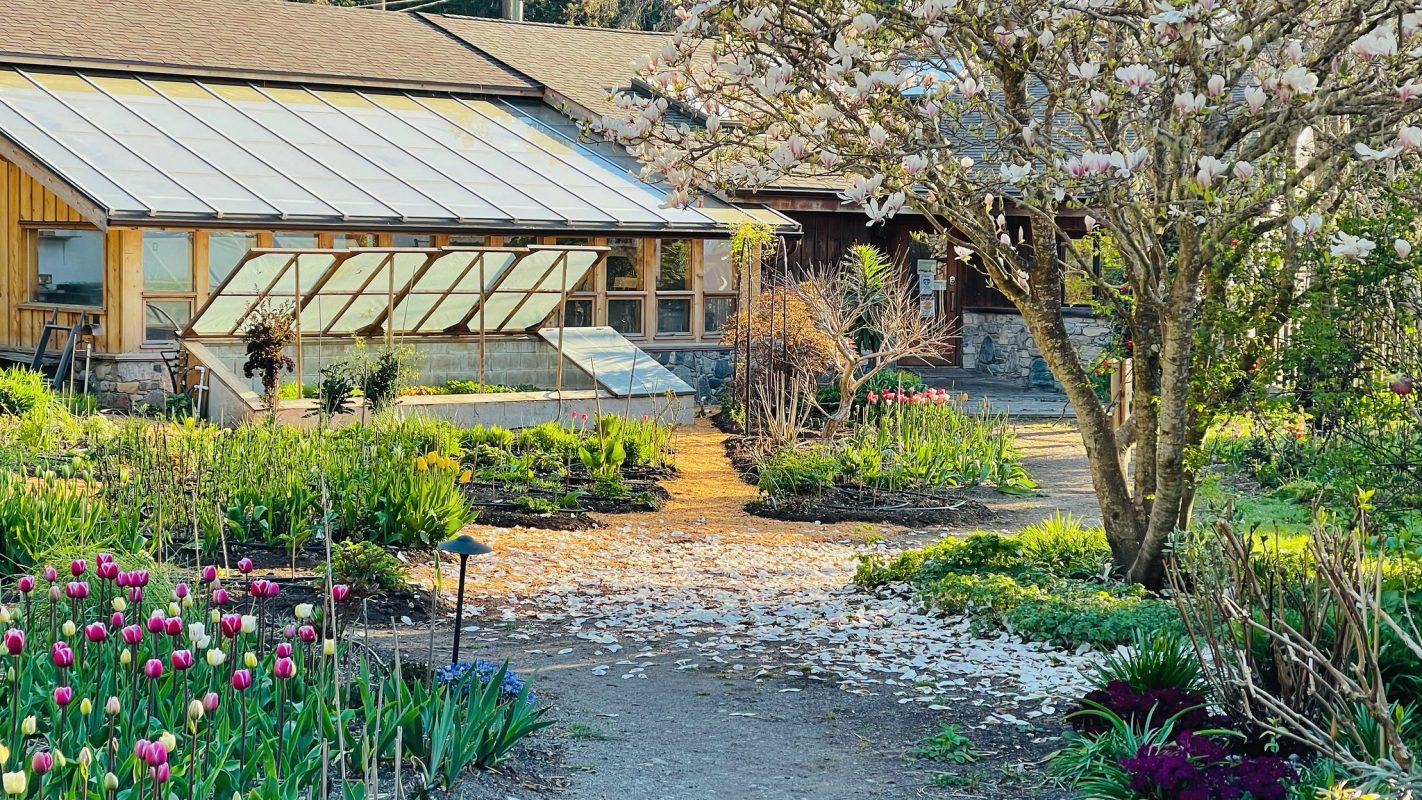 A Hollyhock Documentary by Bill Weaver
We at Hollyhock are continuing to pivot to meet the emerging needs of today's world. Due to Covid-19 pandemic, 2020 was a year full of uncertainty and challenges for us all.
We had to cancel all our in person programs – the closure deeply affected our organization, but it also revealed what is important. It taught us how to stay resilient, creative, and hold true to our values.
This short documentary by Bill Weaver captures our journey through the challenges of the Covid-19 pandemic and points to our vision for the future.
Hollyhock's
Theory
of
Change
Hollyhock's
Theory
of
Change
Hollyhock creates, curates, and hosts inspiring, meaningful experiences that provide both the inner and outer skills for personal growth and social transformation.
Hollyhock's
Theory
of
Change
Participants develop the skills, personal qualities, values, and networks that support them to live a life full of wisdom, compassion, and social impact. They in turn, inspire others to do the same.
Hollyhock's
Theory
of
Change
Together we create a critical mass of people who are contributing to creative social, environmental, and cultural systems change.
Hollyhock's
Theory
of
Change
We achieve a future where people live in right relationship with ourselves, each other, and nature; understanding that these are intricately connected.
Be a part of our ongoing push for equity and progressive change by donating to Hollyhock. Support our vision. Change the world.