Wayfinding: A Courage & Renewal® Experience
With Dan Hines and Keahi Ewa
September 29 - October 3, 2022
We are all Wayfinders. Finding our way and navigating our lives and vocations relies on our inner resource of courage. The traditional navigational practices of wayfinding provide insights and skills that are needed in moments of dynamic change and flux: when we are far off any known map of our lives.
Navigational knowledge is especially needed when facing a time of profound uncertainty, as we are at this moment of pandemic. It is also true when we are in a time of any personal or professional transition, such as times of grief, a restless longing for change, a new challenging role, an approaching or recent retirement, health difficulties and the reality of aging, or the end of a relationship.
The virtue of courage is often celebrated as heroism: brave acts of willpower in scary situations. Yet, courage has a deeper meaning and source. Courage is honouring what is true. Courage is following the guidance of the quiet voice of inner knowing. One can say courage naturally arises as we more fully realize who we are, as our most wholehearted selves.
In a Circle of Trust®, we will renew our capacity for greater courage in an inclusive, safe, and disciplined space of 'solitude in community'. We will explore leadership using the practices of storytelling, evocative readings, visual images, inner reflection, guided meditations, and facilitated discussions. We will experience the centuries of wisdom embedded in the Clearness Committee process.
Keahi and Dan offer their soulful gifts, their friendship, and their diverse backgrounds to guide a process of discovery from what life experience, wisdom teachings, spiritual traditions, and the open ocean navigational practices of wayfinding may reveal to us.
"Dan and Keahi worked so well together, around such deeply relevant content. Both were so present, so thoughtful, and relaxed." – 2020 Wayfinding Participant
This program is for you if:
You are open for the challenge of courageous introspection toward self-growth

You are reconsidering how you want to offer your leadership to the world, whether you are in a new position, leaving a role, find yourself in another life transition, or hoping to renew your sense of meaning and purpose

You would appreciate learning with a community of engaged leaders from various fields

You resonate with the Circle of Trust® approach and the social teaching of the activist Parker J. Palmer and the Center for Courage & Renewal
Schedule
Terms & Conditions
You may find our terms & conditions here.
Health & Safety
Learn more about Hollyhock's current health and safety policies here.
---
Listen to Keahi Ewa explain the importance of team and rhythm, the metaphor of life and the canoe:
Presenters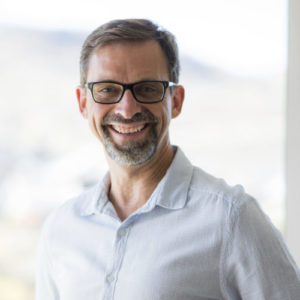 Dan Hines
Dan Hines (he/him) finds himself at a crossroads: between activism and soul. His calling is to invite and help guide leaders to live a more undivided life. He is grateful for those who nurture their personal and professional integrity and find the courage to act. There is a way of…
Learn more about Dan Hines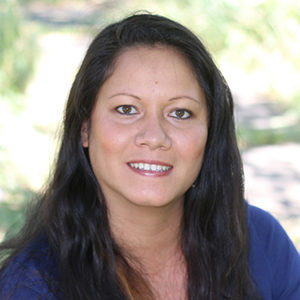 Keahi Ewa
Keahi Ewa is the Director of Operations at Sunrise Ranch, a highly regarded holistically managed farm, conference and retreat center, in Loveland, Colorado, USA. Globally she is a Trustee of Emissaries of Divine Light International, a board member of Emissaries of Divine Light South Africa and an advisor to the…
Learn more about Keahi Ewa