Tantra for Couples: Cultivating Sacred Intimacy
With Devi Ward Erickson and Chris Erickson, PhD
July 6 - 11, 2021
Tantra is an ancient spiritual science designed to activate, heal, and enrich every area of life.
Ancient Tantric practitioners knew that deep loving intimacy and connection between couples is the cornerstone of having a healthy, prosperous, and balanced society. Unfortunately, our current society does not offer enough tools for cultivating this type of sacred relationship.
"My wife and I gained skills, techniques and although we've both been out of school for years, having homework or more accurately "home-play" has added another (deeper) layer of intimacy to our relationship. We've learned to interact not only on a physical level but also connect on an energetic, and spiritual level that's new and exciting for us." – Past participant
In this Tantra for Couples retreat you will gain the tools you need to cultivate a healthy and sustainable intimate connection – this is your birthright! With correct Tantric methods and motivation, your relationship with your partner, your family, your community, and your entire life will become more open, authentic, and loving. Learn Tantric methods to help cultivate a deeply sacred, joyful, and profoundly pleasurable intimate connection – in and out of the bedroom.
This workshop will provide instruction in:
Tibetan Tantric Practices for healing and activating body, mind, spirit, and sex
Modern Tantric practices for enhancing intimacy
Yogic methods for increasing pleasure and expanding orgasm
Tantric speech and intimate communication tools for cultivating a Sacred Relationship
By working together, you will have the opportunity to address specific issues that may be preventing you from experiencing the mutual pleasure and satisfaction you desire in your intimate life.
All partnerships of any gender or any relationship configuration (including couples or poly partners) are welcome.
"My life has been transformed by this experience! Devi Ward Erickson and her husband Chris are exceptional teachers – who beautifully and powerfully embody what they teach. I learned and experienced wonderful techniques and practices that have already enriched my life in new ways. The space Devi and Chris held for vulnerable conversation and experiences was both moving and profoundly healing. Deep meaningful connection was created with people who just a few days before were total strangers. Truly a life changing experience! I am SO grateful to have participated in this program!! Being in the environment that Hollyhock offers made the benefits of the program go even deeper." – 2019 participant
There will be no explicit sex or nudity in this event. All genital methods are demonstrated on anatomical models. Students will practice any sexuality based methods in the privacy of their own rooms.
Schedule
Click here for example program schedule
Terms & Conditions
You may find our terms & conditions here
---
Watch some student testimonials:
Presenters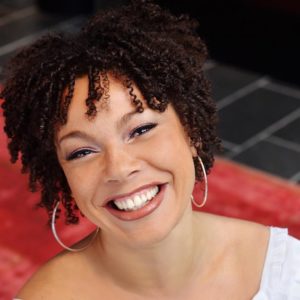 Devi Ward Erickson
Devi Ward Erickson is an internationally recognized Tantra Expert, Sex Coach, Certified Sexologist, Certified Tantric Healer, Certified Reiki Practitioner, Certified Meditation Instructor, and practitioner of Tibetan Tantric Buddhism. She is an author  and the Host of the hit Podcast "Sex is Medicine with Devi Ward". Devi has been teaching meditation…
Learn more about Devi Ward Erickson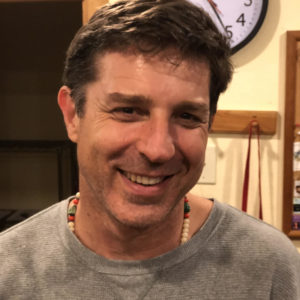 Chris Erickson, PhD
Dr. Chris Erickson has been practicing Tibetan based Tantra since 2014. He holds a PhD in Political Science and Masters degree in Philosophy, and is a Certified Authentic Tantra® Coach and the Senior Educational Administrator for the Institute of Authentic Tantra Education. Dr. Erickson is an accomplished Vajrayana Tantra practitioner, and…
Learn more about Chris Erickson, PhD