Radical Dharma: The Conversation
With Reverend angel Kyodo williams
June 12 - 17, 2020
This program will either be moved to a virtual gathering, be rescheduled to another date, or cancelled. We are currently working out all the details.
We apologize for the inconvenience and thank you so much for your patience, support, and understanding.
Sign-up to be notified when we have more information confirmed. You may also find details on Hollyhock's response to the COVID-19 pandemic here.
---
Note: The Radical Dharma team will be following up with all applicants via email as they register.

It's time to reimagine a path of healing, reconnect with beloved community, and manifest true justice. Radical dharma, or "complete truth", is a way to enter the conversation about how the legacy of racial injustice and white supremacy plays out and prevents our collective awakening.
Reverend angel Kyodo williams Sensei helps you to navigate grief, apathy, alienation, and burnout and supports you to engage in an intimate practice of bold, authentic, and inclusive conversation.
Together we will:
Use the practice of Centering in Presence to build internal capacity.

Unearth and dismantle myths that deny the history and context of our conditioning.

Learn to recognize and disrupt the "politics of dis-belonging" that prevent connection.

Move through the stages from actor to ally to accomplice.

Discover how to skillfully bring this conversation into your circles and communities.
As you align your values with your behaviours, you become equipped and empowered to respond to the urgent need for action. Anyone looking for ways to deconstruct rather than amplify systems of suffering is welcome.
Reverend angel will also be offering Radical Dharma Camp with Suzanne Hawkes on June 17-21.
---
Check out this brief intro into Radical Dharma and what it means to our everyday lives below:
Presenter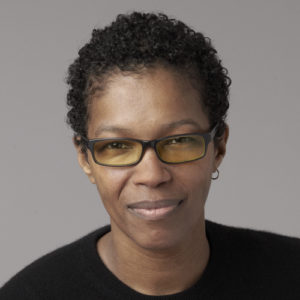 Reverend angel Kyodo williams
Once called "the most intriguing African-American Buddhist" by Library Journal, and "one of our wisest voices on social evolution" by Krista Tippett, Rev. angel Kyodo williams Sensei, is an author, maverick spiritual teacher, master trainer and founder of Transformative Change. She has been bridging the worlds of personal transformation and justice…
Learn more about Reverend angel Kyodo williams