Radical Dharma Camp
With Reverend angel Kyodo williams and Suzanne Hawkes
June 17 - 21, 2020
This program will either be moved to a virtual gathering, be rescheduled to another date, or cancelled. We are currently working out all the details.
We apologize for the inconvenience and thank you so much for your patience, support, and understanding.
Sign-up to be notified when we have more information confirmed. You may also find details on Hollyhock's response to the COVID-19 pandemic here.
---
Note: The Radical Dharma team will be following up with all applicants via email as they register.
Radical Dharma Camp comes to the North!
Going beyond race training 101, Radical Dharma Camp is an immersive experience designed to gather and connect peoples already committed to implementing racial justice and anti-oppression interventions in their circles of community, identity, faith and vocation.
Together we'll take a deep dive into the framework and practices of a radical dharma approach to confronting white supremacy, racial injustice and the intersections of dominance and isolation that keep us from personal and collective liberation.
The Camp will use games, exercises, play and practice for you to:
engage across lines of difference in real-time to learn skills necessary to move through the fears & resistance that limit your ability to act from love
understand the essential role of embodiment & self-care to collective liberation
learn to apply the RDfive Framework for Liberation to generate interventions relevant to your specific context & conditions
gain insight into skillful use of caucuses, congresses and how to be accountable to "telling these times"
network with others to disrupt the arrogance of individualism and pain of isolation
RD Camp rigorously challenges you to be present to how systemic suffering and injustice lives in you personally and within all of us in spacious, redeeming ways that invite introspection, wonder, vulnerability, accountability, and love.
Reverend angel will also be offering Radical Dharma: The Conversation on June 12-17.
---
Learn more about speaking from a place of clarity, grounded in equity:
Presenters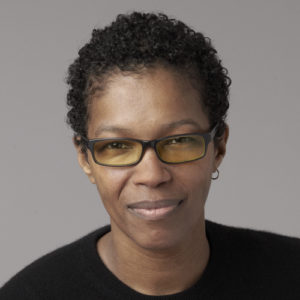 Reverend angel Kyodo williams
Once called "the most intriguing African-American Buddhist" by Library Journal, and "one of our wisest voices on social evolution" by Krista Tippett, Rev. angel Kyodo williams Sensei, is an author, maverick spiritual teacher, master trainer and founder of Transformative Change. She has been bridging the worlds of personal transformation and justice since the publication of her critically-acclaimed book, Being Black: Zen and the Art of Living With Fearlessness and Grace. Being Black was hailed as "an act of love" by Pulitzer Prize winner Alice Walker and "a classic" by Buddhist teacher Jack Kornfield. Her new co-authored book, Radical Dharma: Talking Race, Love &…
Learn more about Reverend angel Kyodo williams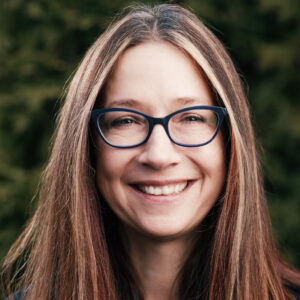 Suzanne Hawkes
Suzanne Hawkes is a management consultant, leadership trainer, and facilitator. She has supported business, non-profit, political, Indigenous and public sector clients across the US and Canada for over 20 years. Her vision: a diverse, cross-sectoral network of powerful, collaborative, service-oriented leaders working across difference to achieve transformational change.   Suzanne is a principal with Convergence Strategies, a management consulting firm based in Vancouver, BC.   She is also an instructor with Simon Fraser University, where she co-teaches with Indy Bath in the Leadership Essentials certificate program, and where she is a co-designer and instructor with SFU/Booth University's Certificate Program in Executive…
Learn more about Suzanne Hawkes