Building Skills for Change
With Olivia Chow, Mike Perry and Duncan Pike
June 17 - 22, 2022
Every day we confront so much injustice, inequality, and unfairness, it sometimes feels like there's nothing we can do. But we can win change, build a society based on justice, and heal our planet. All it takes is organizing, building relationships, challenging power and unrelenting faith in hope.
This is where our transformational Building Skills for Change training program comes in.
Taught by Olivia Chow, one of Canada's most effective and well-known public figures, Building Skills for Change is an immersive five-day retreat built on the teachings of Harvard University's Marshall Ganz, which has inspired tens of thousands of activists engaged in campaigns around the world.
We teach the fundamentals of how to make changes – telling your story to motivate others, building intentional relationships, strategizing, locating power and translating it all into productive action that wins concrete systemic change. Join us and you will have the opportunity to enhance your leadership skills, practise self-care, and connect with other diverse leaders from across Canada.
Taking the Building Skills for Change training provided me with invaluable tools and strategies that helped me begin my journey as a true advocate! The support and encouragement of the facilitators and other participants was limitless. Engaging with like-minded individuals from various backgrounds created the opportunity to learn, grow and connect with people that I otherwise may not have met. A truly inspiring experience. – Caroline Tachejian, PSW Advocate and Professor, Seneca College

In the Building Skills for Change program you'll learn to master five key leadership practices:
How to articulate a story of why we are called to lead, a story of the community we hope to mobilize, and a story of why we must act now.
How to build intentional relationships as the foundation of purposeful collective actions.
How to create structure that distributes power and responsibility and prioritizes leadership development.
How to strategize turning your resources into the power to achieve clear goals.
How to translate strategy into measurable, motivational, and effective action.
Joining Olivia Chow in teaching are Mike Perry, a lawyer and professor with the Métis Nation of Ontario, and Duncan Pike, an experienced ICL instructor and campaigner. All of the teaching team has certificates from Marshall Ganz's courses at the Harvard Kennedy School Executive Leadership Program.
Whether you are just beginning your organizer's journey or you're a seasoned activist with a team behind you, Building Skills for Change will give you the tools and connections you need to fight against injustices you see around you.
The idea of making change can be daunting. But you're not alone. The Institute for Change Leaders has trained more than 10,000 organizers across the globe, and we're not stopping any time soon. Watch this short video to hear from just a few ICL participants how the training has impacted them.
We ensure optimal engagement with short lectures, followed by interactive group work that puts the teachings to practice. We guarantee one facilitator to every six students to ensure our break-out sessions are intimate and every student is properly supported.
You will finish the program equipped with the practical and effective organizing skills you need to be a leader and create change in your community.
This program is offered in partnership with Institute for Change Leaders. 
Schedule
Terms & Conditions
You may find our terms & conditions here.
Health & Safety
Learn more about Hollyhock's current health and safety policies here.
Presenters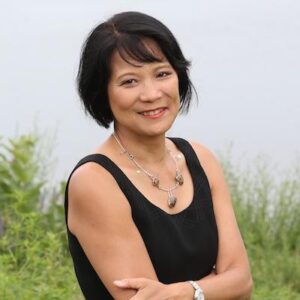 Olivia Chow
Olivia Chow leads the Institute for Change Leaders' educational initiatives and has helped trained thousands of activists in political organizing. Olivia has two certificates from the Harvard Kennedy School's Executive Education Programs and 9 years of teaching experience. Olivia Chow has also been one of Canada's most effective and well known public figures. She served 2 terms as a school trustee, 4 terms as a Toronto city councillor and 8 years as a Member of Parliament.
Learn more about Olivia Chow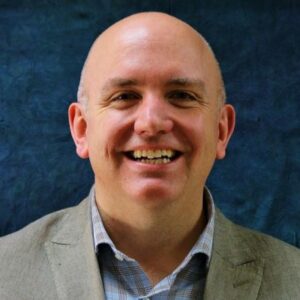 Mike Perry
A lawyer and social worker by profession, Mike Perry is a past senior executive in health care and currently serves as Lead – Laws & Constitution with the Métis Nation of Ontario. Mike is an alumnus of the Public Leadership Program – including public narrative and organizing – at Harvard and facilitated ICL training to diverse groups from personal support workers to election candidates. Mike has taught change leadership skills at Trent University, where he is an award-winning educator. Second Lt. Perry is a former member of the Canadian Armed Forces Reserves and is on the Board of both the…
Learn more about Mike Perry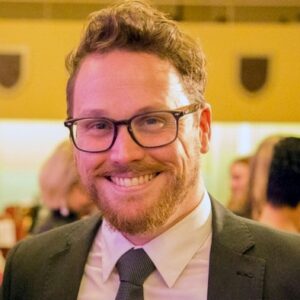 Duncan Pike
Duncan Pike is an activist, campaigner, and social movement trainer with a passion for supporting people who are organizing for a more just, fair, and equitable society. Duncan has trained hundreds of new activists and union members on organizing and campaign strategy and tactics,. As a campaigner with Canadian Journalists for Free Expression, Duncan led the successful campaign to pass Canada's first 'press shield' law to protect journalists' sources. A survivor of Hodgkin's Lymphoma, Duncan organizes with other adolescent and young adult cancer survivors to fight for increased resources for AYA cancer care.
Learn more about Duncan Pike