Intentional Evolution Fall Yoga Retreat
With Fiji McAlpine and Mary Prefontaine
October 1 - 6, 2023
Embark on a transformative 6-day yoga retreat, immersing yourself in a realm of self-discovery and renewal, set against the captivating backdrop of Cortes Island.
Led by the exceptional duo of Fiji and Mary, this retreat invites you to explore the depths of your being, connecting your physical practice with inner wisdom. Fiji's mastery of body and breath will guide you toward a deeper understanding of your own body intelligence, unlocking new levels of self-awareness and grace. Mary's intuitive and courageous guidance will gently challenge you to release mental patterns that no longer serve you and embrace your authentic self, cultivating the courage to live in alignment with your values and speak from the heart.
During this enriching retreat, you'll take away valuable insights and skills:
Seamlessly blend powerful Asana practice with your authentic self-expression.
Gain confidence and grace to lead yourself and others authentically.
Find stability and balance by grounding through the lower chakras, while unlocking the boundless expression of your being through expansion into the upper chakras.
Develop practices that quiet your inner critic, promoting inner peace and self-empowerment.
Awaken to a heightened awareness of conscious living, embracing a more mindful and purposeful existence.
Escape the demands of everyday life and immerse yourself in this grounding yet profound experience. This retreat offers an approachable and transformative experience that will nourish your mind, body, and soul. Secure your spot today and embark on a path of self-discovery, growth, and inner transformation.
Schedule
View your program schedule here.
Terms & Conditions
You may find our terms & conditions here.
Presenters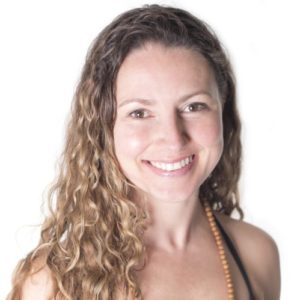 Fiji McAlpine
Fiji McAlpine is one of the founding yoga teachers featured on the website doyogawithme.com, an internationally-renowned site offering quality yoga instruction, for free, to users around the world.  Her online popularity has grown significantly over the years, giving her global reach in the online platform, and has allowed her to…
Learn more about Fiji McAlpine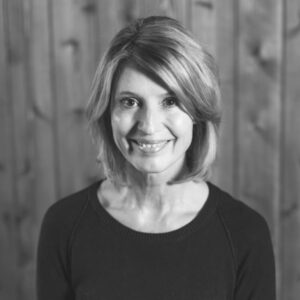 Mary Prefontaine
Mary Prefontaine, CPCC + RYT250, holds accreditations from the International Coaches Federation, The University of British Columbia, and Yoga Alliance. Guided by her purpose to elevate human consciousness, Mary works extensively in the area of human potential with individuals and organizations. Her coaching and consulting practice revolves around the deeper…
Learn more about Mary Prefontaine