Science and Poetry of the Salish Sea
With Dr. Marjorie Wonham and Melanie Koenderman
August 30 - September 3, 2023
How do you see the sea? Explore the ecology and poetry of the ocean with a place-based focus on the Salish Sea.
Through a unique combination of field observations, marine biology, and poetry, we will examine compelling and timely questions in the relationship between humans and the sea. Each day features a field activity at, on, or in the ocean, a biology primer, and a poetry discussion and creation session. Field activities include shoreline exploration, plankton collection, and kayaking.
Inspired by this hands-on experience, participants produce their own integrated scientific-poetic representation of a marine species, process, or concept. Scientists and poets are welcome, but no prior science or poetry background is required. Prompts will be provided for a wide range of starting points.
Program Activities
Shoreline exploration
Kayaking, wading or swimming
Reading and writing
Reflection and discussion
Themed yoga and meditation (for those who wish to join)
Schedule
View your program schedule here.
Terms & Conditions
You may find our terms & conditions here.
Presenters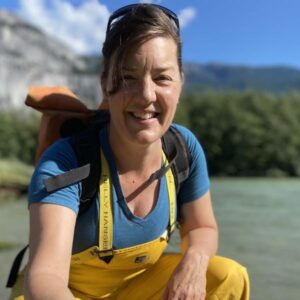 Dr. Marjorie Wonham
Dr. Marjorie Wonham teaches and conducts research as a faculty member in Marine Biology at Friday Harbor Laboratories, University of Washington. She has taught inquiry-based marine biology and biology-poetry courses from California to Vancouver Island, to scientific and interdisciplinary audiences. Her main areas of inquiry are marine biology, marine ecopoetics,…
Learn more about Dr. Marjorie Wonham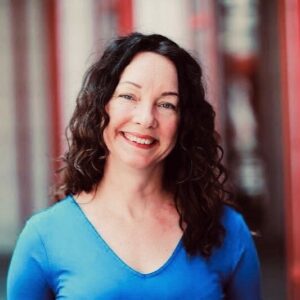 Melanie Koenderman
Melanie Koenderman works with educational institutions and foundations in Canada and abroad. She was the founding Dean of Students for Quest University Canada in Squamish, British Columbia, and for Schwarzman Scholars at Tsinghua University in Beijing. She is a consultant and coach, facilitator, and yoga and meditation teacher, and brings…
Learn more about Melanie Koenderman