Animal Spirit Painting
With Autumn Skye
October 11 - 18, 2023
"Painting with Autumn Skye is a process of levelling up, not only in painting technique but in spiritual connection to creativity. Just like her works, Autumn Skye's teaching is enlightening." -Signe Knutson
Explore the creative process of acrylic painting and connect with the animal realm!
Over seven days of studio time, students will bring a blank canvas through a journey of the painting process, while connecting to animal spirits as subject matter and intuitive inspiration. Through multiple daily demonstrations and attentive one-on-one support, Autumn Skye will guide students as they work on their own paintings, covering the journey of materials, technique, application, concept, composition, "blocking & bridging", colour theory, refining, glazing, and finishing.
All painting experience levels welcome,  all painting supplies and tools included!
"When I finally took the leap and said "yes" to learning with Autumn Skye, my world of artistry transformed! She is a master at her craft, and with that holds great power to teach in a way that is so fluid and easy to comprehend! She literally breaks her art form down to a science so anyone can follow along and create magic!" -Paloma Joy

Participants can expect to explore:
Acryclic painting techniques
Blocking, bridging, and glazing
Animal textures (fur, scales, feathers, skin, eyes)
How to paint energetic glow, geometries, and "magic"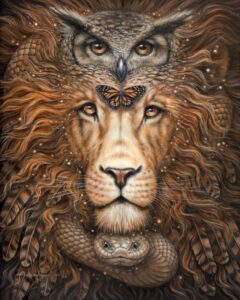 Schedule
A detailed schedule will be available 1-2 weeks in advance of the program. View sample schedule here.
Terms & Conditions
You may find our terms & conditions here.
Presenter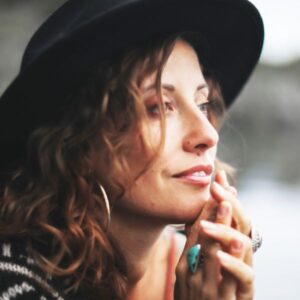 Autumn Skye
"I believe that artwork has the potential to be maps, and these maps can help guide humanity forward into new and positive ways of seeing and being. I offer my artwork as a mirror, both an intimate personal reflection and a grand archetypical revelation. Within these visions, may each viewer…
Learn more about Autumn Skye