Wim Hof Method, Breathwork and Your True Nature
With Cian Dalton and Carolyn Schmidt
October 6 - 11, 2023
"We are so successful at being comfortable that comfort is becoming the enemy of success" – Wim Hof
Using the Wim Hof Method and other practices, we will explore our TRUE NATURE as human beings, stripping away the layers to reveal our most authentic powerful selves.
Optimize your health using nature's healing technologies of breath, cold exposure, embodied movement and human connection. Learn practical tools to overcome internal and environmental stress, reduce inflammation, and strengthen your entire immune and circulatory systems.
The Wim Hof Method is known around the world for simplifying healing and making it fun! We simply allow ourselves to be human and open up to an abundance of the fuel we need – deep breaths, water, nourishing food, primal movement and playful connection. The accelerator of this transition comes from the cold water. The cold exposure challenges you to step into discomfort and utilize the breath in a direct way. It helps to optimize body and mind function, fostering a deeper connection to the underlying physiology needed to thrive in everyday life.
Our relationship to the cold has changed drastically in just a few generations, with the daily realities of thermostats, elaborate clothing, and a warming climate. In this way, humans are living warmer than ever before. As mammals, we have begun to lose the ability to adapt to our environment and wholly experience the natural world. It's time to reclaim what is innately ours. The breath is what gives us life. The cold helps us to quickly remember who we are. When we combine with these with a powerful supportive mindset among a like minded tribe, then the true power of the work comes to life.
Schedule
A detailed schedule will be available 1-2 weeks in advance of the program. View sample schedule here.
Terms & Conditions
You may find our terms & conditions here.
Presenters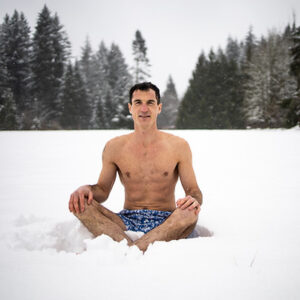 Cian Dalton
Cian Dalton is a breathwork facilitator, stretch therapist, former professional boxer and the first certified Wim Hof instructor in BC. He owns and operates The Stretch Space, a stretch therapy and breathwork studio in Vancouver with his wife Carolyn. He has had a variety of diverse careers and worked as…
Learn more about Cian Dalton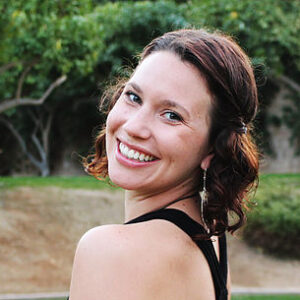 Carolyn Schmidt
Carolyn Schmidt is in a long term relationship with human movement. As a Stretch Therapist, Breathwork Facilitator and Embodiment Coach, Carolyn brings a lifetime of experience, passion and curiosity to each session and class she leads. After years of dealing with frustrating injuries from a career in dance, Carolyn found…
Learn more about Carolyn Schmidt