The Art of Leadership
With Michael Bell and Suzanne Hawkes
August 20 - 25, 2023
Registration for The Art of Leadership is by application only. Apply here!
---
Are you committed to making a difference in the world? In social change, socially responsible business, education, politics or community service?
Learn to inspire, engage and collaborate with others in effective action to broaden the impact of your work together. Come participate in an intensive process of discovering how who you are, and how you show up, impacts the results you create and co-create with others.
"I feel like I've leveled up my toolkit for both my professional and personal life. Thank you so much Michael and Suzanne!!" – Marcus Bockhold, 2022 Participants
This internationally acclaimed 5-day program includes training in:
Visionary leadership
Personal and social power
Self-management (managing your own state of being)
Feedback and courageous conversations
Building effective partnerships and high-performing teams
Personal ecology (self-care)
Thousands of leaders from around the world have benefitted from this unique integration of profound and practical leadership training, which blends deep inner transformation with immediate, useful application to every day work priorities.
This program is based on the signature training of Robert Gass, co-founder of the Rockwood Leadership Institute and 6 year leadership consultant to the Obama White House. Robert offered the Art of Leadership at Hollyhock for 20 years. In 2022, he 'passed the torch' to the veteran multi-racial leadership team of Michael Bell and Suzanne Hawkes.
Michael and Suzanne both serve on the faculty of the Rockwood Leadership Institute, and have collaborated with Robert Gass for nearly two decades. Both believe that building awareness and understanding of power and equity, particularly racial equity, is essential for effective leadership, and this theme will be woven throughout the training.
"It is an incredible privilege to work with an elder in BIPOC community and vital to my positive experience in the program. Michael was able to make the content relevant and understandable for me as a BIPOC participant in ways that are impossible for white folks that are lacking similar lived experience and expertise…Suzanne is a generous and thoughtful facilitator that brings an appropriate degree of humility to her work as a white accomplice supporting the leadership of BIPOC." – AK Saini, 2022 Participant

"The facilitators had such a gentle, yielding, respectful, and truly loving rapport with each other. That was inspirational and heartwarming to witness." – Kristine Kerins, 2022 Participant
Application Process and Timeline
Apply here to participate in The Art of Leadership!
One major asset of the program is a confidential 360 degree leadership assessment. Many leaders do not have the opportunity to receive confidential, targeted feedback from a circle of peers, subordinates, 'bosses' and others, all aimed at strengthening their leadership. This is a key part of the program, so apply early (and we'll get your 360 process started!)
Applications will be accepted until June 11. All participants will be notified of their application status by June 18.
Schedule
A detailed schedule will be available 1-2 weeks in advance of the program. View sample schedule here.
Terms & Conditions
You may find our terms & conditions here.
Presenters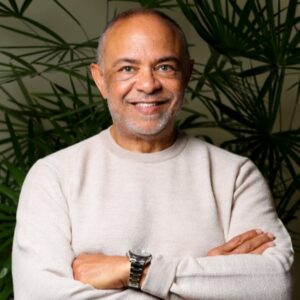 Michael Bell
Michael Bell is the president, chief executive officer and co-founder of InPartnership Consulting Inc., an organizational development and strategic change firm specializing in global cultural competence and leadership development.  He designs state-of-the-art training, leadership development programs and organizational change initiatives for foundations and progressive non-profits. He is an international consultant…
Learn more about Michael Bell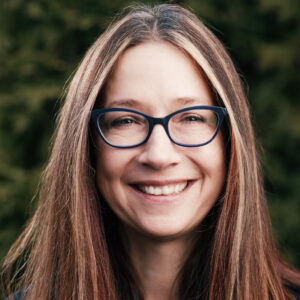 Suzanne Hawkes
Suzanne Hawkes is a management consultant, leadership trainer, and facilitator. She has supported business, non-profit, political, Indigenous and public sector clients across the US and Canada for over 20 years. Her vision: a diverse, cross-sectoral network of powerful, collaborative, service-oriented leaders working across difference to achieve transformational change.   Suzanne…
Learn more about Suzanne Hawkes