Values Based Organizational Design
With Katrina Donald and Tim Cynova
September 17 - 21, 2023
"My work with Tim & Katrina changed the way I think about culture, hiring, and leadership. I appreciated their (challenging yet gentle) guidance and expertise to help us get closer to our mission and vision." – Bryan Miller, Chief Financial Officer, BBMG
This program supports and encourages organizations to reimagine their HR processes, in service of making them more inclusive, equitable and relevant to the evolving needs of their teams and communities. This applied learning opportunity brings a developmental evaluation lens to people-centered organizational design, exploring questions like:
How might centering equity and inclusion inform the way we approach HR and organizational design?
How might we live our values to create inclusive and transparent processes? How might a values-aligned approach change the way we are in relationship with our teams and communities?
How might our values aid the creation of the questions we hold in process innovation?
How might centering anti-oppression alter the often harmful power differentials that exist in organizations so we can lead from a place of care?
How might we use all of this knowledge and understanding to design policies, offerings and processes to help our team members to thrive?
"From the initial conversation to every step of the process, working with Tim and Katrina felt personal yet expansive. The generative nature of their approach and care throughout our work together helped us address HR needs of today and anticipate those of the org we aim to become in the future." – Christy Bolingbroke, Founding Executive/Artistic Director for the National Center for Choreography at The University of Akron (NCCAkron)
In this workshop on Values-Based Organizational Design, we will incorporate mindful and interactive activities to help us stay present, such as: gentle movement, guided meditations, group discussions, walks and talks, and self-reflection as we:
Learn how to align an organization's structure and operations with its core values
Understand how characteristics of White Supremacy Culture show up in organizations and be able to identify where "a pause," or a reframe, may be useful
Apply a developmental evaluation approach to reimagining a more inclusive approach to an element of organizational design
Create an action plan focusing on design levers in these Four Buckets: Language, Policies, Practices, Programs/Initiatives/Offerings
"Tim and Katrina distinguished themselves beyond all expectations. Their unwavering commitment to centering anti-racism, their kindness and care and their patience with us as we navigated a new process and workflow were exemplary. Not only did they help us find an extraordinary candidate but they also helped define new recruiting methods for Opera Philadelphia." — David Devan, General Director & President, Opera Philadelphia
Schedule
View your program schedule here.
Terms & Conditions
You may find our terms & conditions here.
Presenters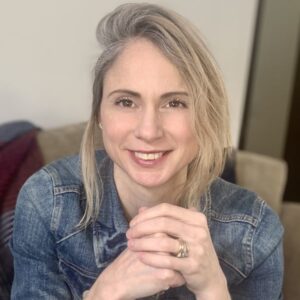 Katrina Donald
Based in Treaty 7 Territory, Katrina Donald (she/her) is the principal consultant at ever-so-curious. She believes that listening and sensemaking practices bring us into community, reveal pathways forward, encourage and embolden us, and allow for greater impact. Her approach is relational and developmental; she works in partnership with people and…
Learn more about Katrina Donald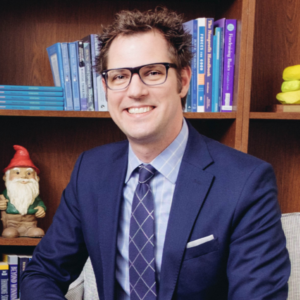 Tim Cynova
Tim Cynova (he/him) is the Principal of Work Shouldn't Suck, an HR and organizational design consultancy helping to reimagine workplaces where everyone can thrive. He is a certified Senior Professional in Human Resources (SPHR) and a trained mediator, and has served on the faculty of Minneapolis College of Art &…
Learn more about Tim Cynova