Informed by Cancer: Yoga Therapy for Integration of Lived Experience
With Anne Pitman
August 30 - September 3, 2023
Cancer changes us. It is, in itself, a full-time job: the immediate flurry of tests and difficult decisions as well as having to navigate unexpected side effects of treatment. Family, friends and caregivers are also impacted; differently, but significantly. In the rush and mayhem, little room or time can be given to curiosity, wondering, or slow reflection.
Surprisingly, the end of active in-hospital treatment, once longed for, can be strangely lonely.  Where did everyone (friends, doctors, nurses, therapists, well-wishers) go? How can we integrate the cancer experience, grief included, and find physical, mental, emotional and spiritual well-being? How do we come back to the body after this profound experience? What is this "more time" for?
With yoga therapy as a guide, we will practice a holistic, gentle and inquiry-based approach to the lived experience, and turn toward the felt impact of cancer's travails with compassion and wonderment. Generous listening, to ourselves and each other, begins an embodied practice to consider the  lingering shock of diagnosis, unacknowledged anxiety or trauma, persistent discomfort and the fear of recurrence.
Explore and curate a do-able, accessible, safe and individualized breath, yoga and meditation practice to continue at home. Share with others the willingness to find steadiness, compassion and deep humanity amongst future uncertainty, planting ourselves more firmly in the joy of the present moment.
This program is designed for people with a lived experience with cancer:
patients in treatment, post-treatment or living with chronic or metastatic cancer;
partners, adult family members and caregivers;
health care providers in cancer-care;
anyone needing both respite and reflection while walking the cancer care continuum
"Anne Pitman is a skilled woman with deep wisdom. She speaks passionately and with knowledge on both the science and spirit of Yoga Therapy. Through her decade of working with us, she has run innovative programming at the OICC and has gently cared for our patients throughout the trajectory of their time with cancer. Attend Informed by Cancer – your heart is in good and tender hands." – Dugald Seely, ND., M.Sc, Founder and Director of the Ottawa Integrative Cancer Centre/Centre for Health Innovation
Schedule
View your program schedule here.
Terms & Conditions
You may find our terms & conditions here.
Presenter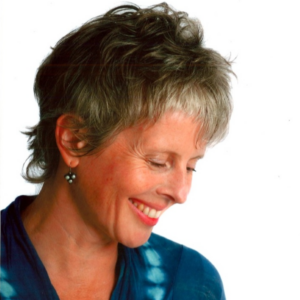 Anne Pitman
Anne Pitman (M.Sc., E-RYT-500, C-IAYT, Pain Care Yoga certified) has her masters in Kinesiology and is the Director of the Ottawa School of Embodied Yoga Therapy with over 40 years of experience in teaching somatic movement, training embodied yoga teachers and pioneering yoga therapy in Canada. She is a practicing certified Yoga…
Learn more about Anne Pitman