Open to the Sacred: A Meditation Retreat
With Dawn Mauricio
June 21 - 25, 2023
What is your relationship to the sacred? Do you turn away from it or use it as a support for these turbulent times?
We are so often caught up in the busyness and distraction of daily life that we have lost our connection to that which is sacred, both within us and around us. In extreme cases, this manifests as a disregard for ritual and a disrespect for the Earth.
Join this meditation retreat to steady your mind and open your heart, develop wisdom and discernment, and explore devotion as a pillar of support for challenging times. Through guided meditations, talks, discussions, periods of silence, and devotional practices such as chanting and bowing, an opening to the sacred can take place that can transform our world—personally and collectively—strengthening an inner sense of freedom and enabling the reclamation of our deepest heart.
Schedule
Here is your program schedule.
Terms & Conditions
You may find our terms & conditions here.
Presenter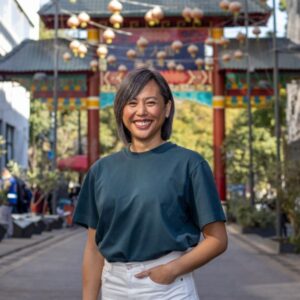 Dawn Mauricio
Dawn Mauricio (she/her), a Filipina-Canadian, has been practicing and studying Insight Meditation since 2005. She has graduated from the first teacher development group of True North Insight, and Spirit Rock's Mindfulness Yoga and Meditation Training, Dedicated Practitioners' Program, and 4-year Retreat Teacher Training. Dawn teaches with a playful, dynamic, and…
Learn more about Dawn Mauricio