Cultivating Wellbeing for Health Professionals
With Mark Lau, PhD and Andrea Grabovac, MD
September 22 - 27, 2023
"In dealing with those who are undergoing great suffering, if you feel "burnout" setting in, if you feel demoralized and exhausted, it is best for the sake of everyone, to withdraw and restore yourself." -Dalai Lama
Replenish and revitalize yourself in this mindfulness-based cognitive therapy (MBCT) meditation retreat for physicians, other health and mental health professionals, and their partners. Learn evidence-based skills to foster resilience and reduce the risk of burnout, and re-engage with the medical system in more sustainable ways. Dr. Mark Lau and Dr. Andrea Grabovac draw on mindfulness meditation practices and elements of cognitive therapy from Mindfulness Based Cognitive Therapy (MBCT) and Mindfulness integrated Cognitive Behavioural Therapy (MiCBT) to offer a different way of identifying and encountering habitual patterns of thinking, feeling, and behaviour that can lead to overwork and stress.
Burnout is a normal response to working in a system where the demands on our internal reserves outstrip our ability to replenish those reserves. One of the first steps in creating meaningful, effective systemic change is to shift our habitual reactions to daily stressors and burnout triggers. Development of specific burnout prevention strategies is included in the later stages of the program. Specific tools to develop equanimity, adapted from Mindfulness-integrated Cognitive Behavioural Therapy, will be introduced, and the applied integration of these into daily personal and work life will be practiced.
The workshop retreat structure consists of morning and afternoon periods of large group, teacher-guided mindfulness practices, including sitting, mindful movement, and body scan meditations as taught in MBCT and MiCBT. There are opportunities to discuss and reflect on one's practice in the large group, in order to both refine meditation technique as well as explore application of skills to more effective engagement with systemic drivers of burnout. Engaging discussion, with a focus on meditation technique, supports the cultivation of sustained, moment-to-moment attention. In addition to structured morning and afternoon group activities, participants are invited to continue periods of practice in periods of silence, including guided practice, and participate in Hollyhock's yoga and wellness offerings, to further support a deepening of mindfulness skills. Evening teacher interviews offer the opportunity to discuss one's personal mindfulness practice with Mark or Andrea on an individual basis.
"Mark and Andrea offer an important and unique experience for those working in the field of mental health. Both are caring, wise, and knowledgeable. I learned a great deal both personally and professionally." -Lynna Jones, 2018
By the end of this retreat, you will:
Apply a precise, actionable definition of mindfulness to your relationship with well-being and resilience
Understand how to work with attention and awareness to develop mindfulness, metacognitive awareness, interoceptive awareness and equanimity
Practice the ability to attend to present moment experience in a more spacious, non-reactive, and effective way through a carefully sequenced progression of meditations, including:

Mindfulness of breath
Body scanning
Mindfulness of sounds and thoughts
Loving kindness
Mindfulness interoceptive exposure task (MIET)
3 minute breathing space

Develop practical and effective strategies for cultivating mindfulness and equanimity in daily life
Click here to enjoy a guided meditation practice used to cope with chronic pain, led by Dr. Andrea Grabovac.
Accreditation
This Cultivating Wellness for Health Professions credit-per-hour Group Learning program has been certified by the College of Family Physicians of Canada for up to 31.25 hrs Mainpro+ credits. Eligible for 15.5 hrs of MOCOMP Section 1 unaccredited small-group activity credits for specialist Canadian physicians (31.25 hours total – 0.5 credits per hour).
Schedule
View sample schedule here.
Terms & Conditions
You may find our terms & conditions here.
Presenters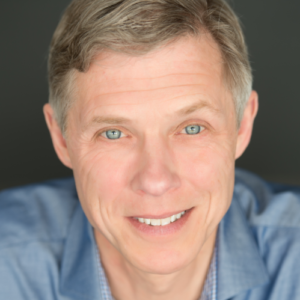 Mark Lau, PhD
Mark A. Lau, PhD, R Psych, who worked with Zindel Segal for 11 years, has over 25 years experience as an internationally respected MBCT teacher, trainer and researcher. Mark is an MBCT mentor with the UCSD Mindfulness-Based Professional Training Institute, and is one of a handful of MBCT trainers who provide the…
Learn more about Mark Lau, PhD
Andrea Grabovac, MD
Dr. Andrea Grabovac, MD, FRCPC, is a Clinical Professor in the Department of Psychiatry at the University of British Columbia, and Co-Director of the North American Chapter of the Mindfulness integrated Cognitive Behavioral Therapy (MiCBT) Institute. She has practiced inpatient psychiatry for 20 years at Vancouver Hospital, and her outpatient…
Learn more about Andrea Grabovac, MD