From Age-ing to Sage-ing®: Deepening the Sage Within
With Annie Klein and Nancy Gray-Hemstock
September 13 - 17, 2023
A great gift of our older years is the potential for deepening wisdom and expanding possibilities.  As more and more of us are living longer, we want these extra years to be vibrant, inspiring and fulfilling. This program will help you discover what gives your life meaning as you age. An intimate gathering where we will explore what matters most to you while enjoying the strong and supportive community we will build together.
Participants will learn how to:
Harvest your wisdom and offer it as a legacy to future generations
Examine the myths of aging and affirm a new vision for the second half of life
Connect with your inner wisdom through growth techniques drawn from psychology and spirituality
Nourish yourself physically, emotionally, mentally, socially and spiritually
Look back at your life and engage in "life review" and "life repair" with the wisdom of what you now know; find the courage to forgive, knowing that forgiveness is a gift you give yourself
As you begin to face your own mortality, find peace of mind by preparing legally, medically, emotionally, and spiritually.
Identify ways you, as an Elder, can serve as a mentor and healer in society
Develop your own unique vision of self as an Elder
Who will benefit:
Older adults, Elders and their families
50-something adults eager to design their second half of life
Anyone interested in 'conscious' or positive aging
Professionals and care-givers who work with aging populations
Clergy, spiritual directors, social workers, and hospice workers
Anyone interested in exploring a new paradigm of the life cycle as described in Rabbi Zalman Schachter- Shalomi's book, From Age-ing to Sage-ing©
Participants are encouraged to read From Age-ing to Sage-ing by Zalman Schacter-Shalomi before this course begins.
This workshop  fulfills the prerequisite for enrolling in the Certified Sage-ing Leadership (CSL) training through Sage-ing® International. It also fulfills the required Part One of the Yerusha Sage-ing® Legacy Program.
Schedule
A detailed schedule will be available 1-2 weeks in advance of the program. View sample schedule here.
Terms & Conditions
You may find our terms & conditions here.
---
Listen as Rabbi Zalman Schacter-Shalomi expounds knowledge on elderly awakening:
Presenters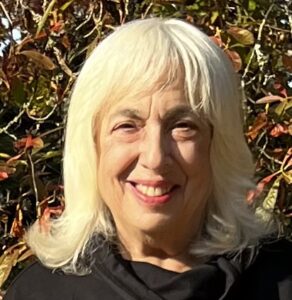 Annie Klein
Annie Klein is a retired casting director in film and television. She has a private healing practice, is a spiritual director  and artist and is the Administrator  of the Yerusha Sage-ing® Program. Creating and facilitating  Sage-ing® workshops and retreats is her passion. victoriasageing.com
Learn more about Annie Klein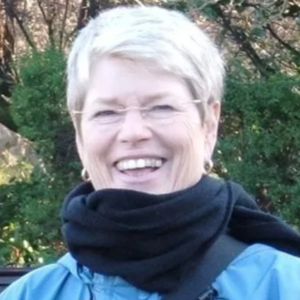 Nancy Gray-Hemstock
Nancy Gray-Hemstock, MSW, is a social worker, certified educator and hospice volunteer who also happily writes, meditates, creates and facilitates Sage-ing® and Guided Autobiography workshops and retreats. victoriasageing.com
Learn more about Nancy Gray-Hemstock