In The Garden: Low Tech Photography Workshop
With Sarah Fuller
August 6 - 11, 2023
This alternative photography workshop focuses on the Anthotype and Cyanotype print processes using plants from Hollyhock's garden for inspiration and creation of non-toxic photo emulsions.
Participants will learn how to create Anthotype prints using the natural light-sensitive properties of plants. With the Cyanotype process, participants will be encouraged to use natural elements from the Hollyhock ecosystem to create photograms. Cyanotype prints will then be toned with botanical elements like coffee, tea and bay leaves.
Both processes invite engagement with the ecosystem of Cortes Island and embrace serendipity and collaboration with natural materials.
You will leave with:
Knowledge of the history of both the Anthotype and Cyanotype processes in the context of the broader history of photography
Understanding of material qualities of different plant emulsions, acid/base properties of materials and water used for development
Hands-on experience of both the Anthotype and Cyanotype processes
Hands-on experience of the Cyanotype toning process
Introduction to methodology for experimentation and note-taking for further exploration
Schedule
A detailed schedule will be available 1-2 weeks in advance of the program. View sample schedule here.
Terms & Conditions
You may find our terms & conditions here.
Presenter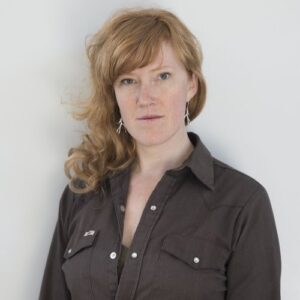 Sarah Fuller
Sarah Fuller is a visual artist with over 15 years of experience facilitating artist workshops. For ten years she was the Photography Facilitator in the Creative Residencies at the Banff Centre and more recently, has been a Mentor for Foundation Mentorship Program organized through Mentoring Artists for Women's Art (MAWA)…
Learn more about Sarah Fuller