Joy of Ukulele: Beyond C, F, & G7
With Kimo Hussey
June 30 - July 5, 2023
Are you ready to journey beyond the basics of ukulele?
Beyond C, F, & G7 is the much-anticipated extension of our Joy of Ukulele series with master player and teacher, Kimo Hussey. Expand your aptitude and appreciation of this beloved instrument by embracing new techniques to enhance musical quality.
You will learn to:
Expand beyond three chord songs
Further develop your chord vocabulary
Learn introductions and endings
Address different types of ukulele and the sounds they give us
Combine melody with harmony
Develop different strum and picking techniques
We will also address any student-initiated issues and have loads of fun along the way!
Varying skill levels welcome, however participants should be very familiar with the chords C, F and G7.
Schedule
A detailed schedule will be available 1-2 weeks in advance of the program. View sample schedule here.
Terms & Conditions
You may find our terms & conditions here.
Presenter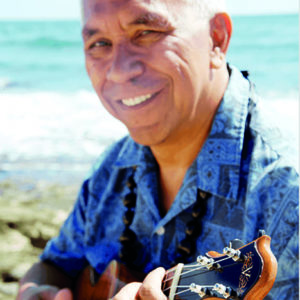 Kimo Hussey
Kimo Hussey is a recorded, published and highly trained musician and is among those talented few who are equally adept at instruction. This master player travels all over the world sharing his love for the ukulele with outstanding performances and sought after classes. Born and raised in his native land of Hawaii, he enjoys…
Learn more about Kimo Hussey