Singing in the Vocal River
With Rhiannon
July 14 - 19, 2023
Hear your own song and learn new ones as you find your place in the world of music and invention. Co-create vocal magic in a safe, dynamic circle of singers, delving into the possibilities of spontaneous composition and the language of storytelling. Working alone, in pairs, and in ensemble, meld intuition and invention with skill and heart while strengthening your skills in melody, harmony, rhythm, vocal tone, texture, and technique. Find your unique and personal sound as you listen for songlines on the beautiful island of Cortes, and sing your way back to your authentic voice.
Rhiannon's lifetime expertise lies with the connection between body and voice, teaching the invention of melody, harmony, rhythm, language, and story while guiding the singer towards the heart and soul of improvisation.
This program is for strong singers with solid, inventive skills in rhythm and pitch, and are comfortable singing in a group setting. Together, we stretch our intuitive courage, tell our stories, then take our voices wherever we have always wanted to go.
"Rhiannon's mastery as a vocalist, performer and teacher of vocal improvisation is obvious and precious. Yet her biggest gift goes beyond music. It is the sheer distance and depth of exploration she has lived to become so fully and irreplaceably herself, arousing the courage and inspiration in those around her to undertake their own version of the same journey." – David Hatfield, Leadership Consultant and Educational Facilitator
Schedule
Terms & Conditions
You may find our terms & conditions here.
Presenter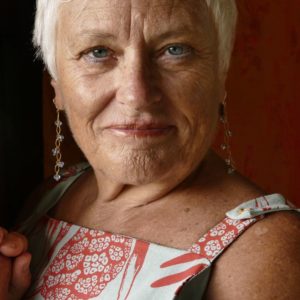 Rhiannon
Rhiannon is a vocal artist with a vision of music as a vehicle for innovation, healing, transformation, and social change. From her stellar collaborations with the all-women's jazz ensemble Alive! to a cappella ensemble SoVoSo' to Bobby McFerrin and Voicestra, Rhiannon has paved a unique path as an independent artist.…
Learn more about Rhiannon