Art of Spiritual Guidance: The Reunion
With Thomas Atum O'Kane, PhD and Margie Gillis
July 14 - 19, 2023
This program filled up quickly! Please join the waitlist and we will slowly open up spots in the coming months. If you are hoping to register as a Commuter, please email us directly: [email protected]
Reunion – Remembrance – Renewal – Rededication
Our 5 day gathering is a coming together to celebrate and honour our shared journeys in the Spiritual Guidance Community. Together we will be:
Remembering, renewing, and supporting the communion of our hearths, the meeting of our souls, the sharing of our sacred stories, and the mutual appreciation of our common humanity
Opening to renewal through the life affirming joy of friendship and community
Nourishing ourselves with interfaith teachings and practices
Awakening again to the wonder and glories of nature at Hollyhock
Experiencing the revitalization of our whole being as we move playfully from the inside out with Margie Gillis
Re-dedicating ourselves to the emergency of Planetary Consciousness; so essential in answering the urgent cry of the Earth
Renewing our commitment to the core practice of "holding the centre" in a time of uncertainty and polarization
Reaffirming the innate goodness in humanity, manifested in the countless acts of loving kindness every moment of everyday
Participant Note
This program is for those who have previously completed the two-year Art of Spiritual Guidance training with Atum O'Kane.
Schedule
A detailed schedule will be available 1-2 weeks in advance of the program. View sample schedule here.
Terms & Conditions
You may find our terms & conditions here.
Presenters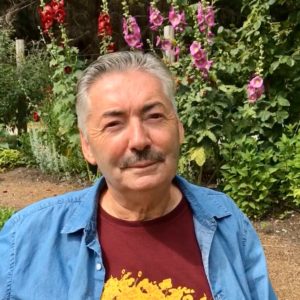 Thomas Atum O'Kane, PhD
Thomas Atum O'Kane, PhD, is the founder and director of the Spiritual Guidance Wisdom School. Atum teaches the Spiritual Guidance Wisdom School core training programs with an inter-faith approach in five countries, along with multiple other courses. His vision of each individual soul having the ability to listen and respond to their…
Learn more about Thomas Atum O'Kane, PhD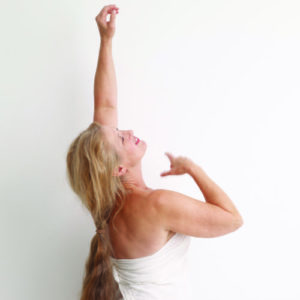 Margie Gillis
Internationally acclaimed dance Artist Margie Gillis is one of the most influential Canadian choreographers/dancers of the 20th and 21st centuries Her company, the Margie Gillis Dance Foundation, was founded in 1981. Margie has created more than one hundred and fifty creations, solos, duets, and group works, which have been performed…
Learn more about Margie Gillis