Raise Your Vibe With Reiki: Levels 1 & 2
With Fleur Choy
May 28 - June 2, 2023
"Fleur is a beautiful soul with a flair for teaching. She has a wealth of knowledge on many subjects relating to energy medicine which was an added bonus. She is warm welcoming and clear. A blessing to have her as a teacher." — Holly, RMT. Past Participant
Awaken your healing powers and expose your light to the world. 
If you have felt sensitive your entire life and feel ready to fully embrace your gifts, or if you are already a healing practitioner and are seeking to diversify and establish yourself as a multidimensional healer, this training is for you. We also welcome established Reiki practitioners who are interested in connecting, sharing, and receiving energy healing with the support of a like-minded community.
Join us for this 5-day training program in which you will:
develop your ability to feel and send life-force energy;
scan yourself and others to feel for energy disturbances;
protect yourself energetically;
increase your resilience to stress and anxiety;
and connect energetically by distance.
Reiki is a Japanese form of energy healing that helps you return to your Divine blueprint, giving you the ability to ground, align and centre what's in your heart. Open your intuitive channels and help you to live in alignment with your authentic self. Reiki can help you feel empowered and can also help release feelings of victimization and powerlessness, giving you the energetic strength to step into your luminous, radiant sensitive self.
Schedule
Here is your program schedule.
Terms & Conditions
You may find our terms & conditions here.
Presenter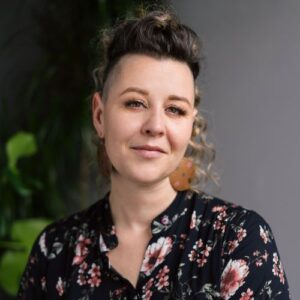 Fleur Choy
Fleur Choy is the Founder of Vibrant Soul, a platform to support empaths, intuitive and highly sensitive people. She is a Usui Reiki Master Teacher. She also practices sound healing where she uses crystal singing bowls with chimes and her nurturing voice to guide people into guided meditative journeys. Fleur's…
Learn more about Fleur Choy