Dream Medicine: A Conscious Dreamwork Retreat
With Kimberly Mascaro, PhD
May 10 - 14, 2023
We are more than our ordinary, waking-life self.
Connect with who you truly are along the spectrum of consciousness (waking, dreaming, and sleeping) through the dream arts. Conscious dreamwork supports our tremendous capacity for growth. From there, creativity, enhanced wellness, and healing potentials are abundant. Join us for a holistic dream-based kickstart – Live your unique dream medicine!
"Kim is a gifted teacher who brings not only expertise to the classes, but also wisdom and compassion. She allows participants to explore their dreams in a safe space while seeking meaning and insight that usually leads to deep awareness on a higher level. As someone who has logged my dreams for decades, I was happy to learn more about the healing power of dreams from Kim – she is truly special." – Deni, past participant
Participants can expect to:
Understand and learn about various types of extraordinary dreams.
Participate in daily guided meditations.
Partake in gentle movement and nature walks for increasing conscious awareness.
Design a personalized sleep hygiene ritual for optimal dream-time.
Utilize trusted dream incubation strategies.
Learn about today's dominant dream theories, and apply them in daily life.
Decode personal dream imagery.
Describe the benefits of using multidimensional strategies and tools for wellness and inner healing.
What is Dream Medicine?
Dr. Kimberly Mascaro initially cultivated Dream Medicine in order to build a personal relationship with her 'inner physician' while navigating her own healing journey. In practice, Dream Medicine centers working with dreams along the continuum of consciousness, that is, waking, dreaming, and sleeping states, as a way to connect with one's inner healing capacities and abilities. At the intersection of consciousness and wellness, Dream Medicine encourages living with conscious awareness in all states of existence.
How can Dream Medicine be helpful?
Everyone wants to be well, but not everyone taps into their inner healing gifts. Dream Medicine teaches that caring for oneself is a multidimensional endeavour existing beyond intellectualized decision making. In a Dream Medicine workshop or retreat, Dr. Kimberly Mascaro offers psycho-educational strategies and tools for personal wellness enhancement with experiential activity, such as dream re-entry, yoga nidra, and dream incubation.
"Over the last year-and-a-half that I have been doing meditation with Dr. Mascaro, I have noticed many changes in my body, energy and spirit. Most significantly, my anxiety has dropped to nearly nonexistent, and chronic pain issues are nearly completely resolved. I feel more centered, grounded, and focused. Dr. Mascaro is uplifting and authentic, and her gentle love and passion for the work she does, and healing opportunity she facilitates, shines through every session. Her meditation sessions have been a huge component of my healing journey, and I am truly grateful for her and this incredible gift she so lovingly shares." – Nicole, past participant
Schedule
Your detailed program schedule here.
Terms & Conditions
You may find our terms & conditions here.
Presenter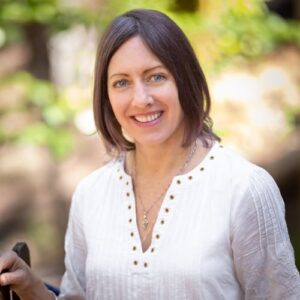 Kimberly Mascaro, PhD
Kimberly R. Mascaro, PhD, LMFT is a California licensed holistic psychotherapist, centering the spiritual, ecological, and the somatic. She is also a two-time nonfiction author, visual artist, meditation facilitator, and university faculty with over 20 years of professional experience in the field of mental-behavioral health. Dr. Kim is passionate about…
Learn more about Kimberly Mascaro, PhD