Healing at the Edge: Conscious Living, Conscious Dying
With RamDev Dale Borglum
May 10 - 14, 2023
Imagine living without fear. Imagine approaching the unknown with an open heart. There is a path to this freedom.
For over 40 years, Dale has been in close contact with many people who were approaching death. Almost all of these people were reaching out for healing — healing in relationship to death, healing in relationship to illness, to a wounded heart, to separation from their own self. Are there some powerful truths about life and about healing that we can receive from these few who, as they went through the process of dying, deeply realized their own wholeness?
Dying and caregiving for self and for others are fundamentally spiritual processes. Here in the West, our use of ancient Eastern spiritual practices often doesn't take into account the disembodied nature of modern life. Grounding, centering, developing compassion and appreciating the tantric sacred nature of reality are the foundation for a conscious life and a conscious death.
Let's investigate a path to wholeness — the path that includes motivation, trust, compassion, empowerment, and ultimately, healing. Each theme will be deeply explored with participants so they may identify the areas within themselves that need to be tended. When seen in the light of this path, prayer, devotion, meditation, and psychological investigation all work together to uncover our true nature. The deepest practice does not require years of preparation. It is through contact with the sacred that true healing occurs.
Guided meditative exercises and communication exercises will be shared  as a way of bringing awareness and compassion to our unconscious resistance to healing. Religious, devotional, cultural/sexual backgrounds, and felt body energetic approaches will be honored. This workshop is designed for anyone deeply committed to healing.
"…even for those who have no aspirations to work with people at the end of their lives, this workshop is a kind of spiritual training for life, because the fact of death is something that every single one of us is faced with, sooner or later.  Dale presents a somatically and psychologically grounded, philosophically nuanced, and practical course that condenses his many years of experience into one deeply compelling weekend that will change how you relate to life and death." – Kaz, past participant
Continuing Education Credits
The Living/Dying Project offers 15 CEUs for California Licensed Nurses and Acupuncturists who complete this workshop.
Schedule
Your detailed program schedule here.
Terms & Conditions
You may find our terms & conditions here.
Presenter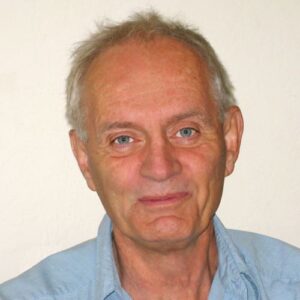 RamDev Dale Borglum
Dale Borglum, also known as RamDev, founded the conscious dying movement in the West in collaboration with Ram Dass and Stephen Levine. He founded and directed the Hanuman Foundation Dying Center in Santa Fe, New Mexico, the first residential facility in the United States to support conscious dying, and has…
Learn more about RamDev Dale Borglum