Watercolour and the Art of Seeing
With David McEown
May 10 - 14, 2023
Explore watercolour's magical flowing spontaneity and essential techniques as you paint directly from nature. Enhance your perception, way of "seeing", and connectedness to the earth with this travel-friendly medium.
Enjoy a dynamic watercolour demonstration; exploring paint as a form of meditation and play. Uncover the secret hydrodynamics of watercolour paint and the brush work manipulation of the "bead" to define form. Tools, colours, and materials are simplified to achieve profound results with the minimum equipment that this portable medium affords.
A refreshing colour exercise reveals a clear painting objective. Learn to mix and create the colours you observe, as well as develop a visual vocabulary for painting from imagination. Perception exercises and shape reading demonstrations show you how to achieve likeness and proportion. Capture the moment on paper as you paint outdoor-settings, inspired by the wondrous beauty of Cortes Island.
Everyone welcome, regardless of experience or level.
Supplies
All participants will receive a detailed supply list upon registration.
Schedule
Your detail program schedule here.
Terms & Conditions
You may find our terms & conditions here.
Presenter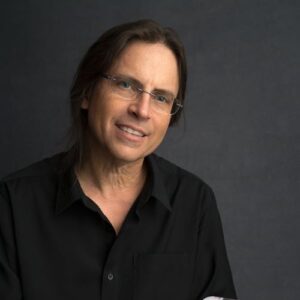 David McEown
Canadian artist David McEown has used the medium of watercolour for the past 30 years to explore and express many of this earth's wilderness areas. His paintings from Antarctica to the North Pole are represented in collections worldwide. David is a graduate of the Ontario College of Art and Design…
Learn more about David McEown