Hello Again: A Fresh Start for Parents & Their Adult Children (Vancouver)
With Dr. Gabor Maté and Daniel Maté
November 25 - 27, 2022
While the Full Workshop is sold out, you may still purchase tickets to the Public Event, Friday, Nov 25th. Click here for tickets
Father-and-son Gabor and Daniel Maté lead this candid and probing inquiry into what it means to outgrow and transform past-based dynamics in adult parent-child relationships.
The American teacher and author Ram Dass once said, "If you think you're so enlightened, go spend a week with your parents." Family relationships are often fraught with complexity, and the unique relationship between parent and child can be challenging well into adulthood. Old dynamics have a way of clouding our views of one another in the present, giving rise to unpleasant reactions and interactions. Sometimes we seek to avoid conflict by keeping each other at an emotional arm's length, creating yet another impediment to genuine connection.
Moving beyond these repetitive patterns would free us up to relate to one another in the present and enjoy the many benefits of an authentic relationship. But how?
This program examines the historical source of old patterns with compassion, humour and insight, and—most importantly—helps to clear the way for a new relationship, unencumbered by what came before.
All adults are welcome to attend. The workshop will be valuable whether you attend alone or with any number of your family members.
For tickets to the Public Event only on Friday, Nov 25th, click here!
Presenters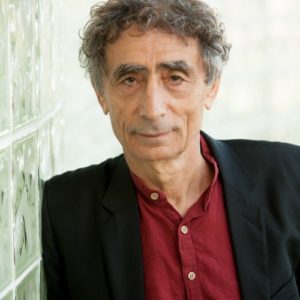 Dr. Gabor Maté
Gabor Maté (pronounced GAH-bor MAH-tay) is a retired physician who, after 20 years of family practice and palliative care experience, worked for over a decade in Vancouver's Downtown East Side with patients challenged by drug addiction and mental illness. The bestselling author of four books published in thirty languages, Gabor…
Learn more about Dr. Gabor Maté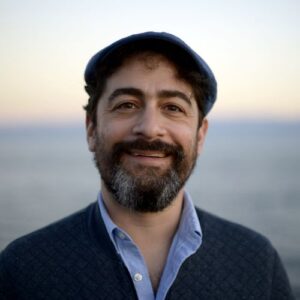 Daniel Maté
Daniel Maté is an award-winning musical theatre dramatist, songwriter, and educator based in Brooklyn, NY. He holds an M.F.A. in Musical Theatre Writing from Tisch/NYU. In 2017/18 he served as lead instructor for Vancouver's first ever Musical Theatre Writers' Workshop and was a writer in residence at Touchstone Theatre. As guest…
Learn more about Daniel Maté