Run for Office, Presented by Feminist Campaign School
With Nadine Nakagawa, Trudi Goels and Hollyhock Leadership Institute
October 31 - November 4, 2021
With the 2022 British Columbia municipal elections approaching, The Feminist Campaign School has been working with people from historical excluded communities who want to run and lead values-driven campaigns.

Our communities deserve better leadership, and The Feminist Campaign School is working to help candidates be prepared to deliver that leadership. They have partnered with Hollyhock Leadership Institute to provide a 3 day/4 night program for candidates and campaign managers who want to run campaigns and lead with their values.

With two cohorts completed and an additional cohort starting in September, The Feminist Campaign School is working with leaders in every area of the province.

This program includes a combination of thoughtful contemplation about systems and self, hands on work to build a winnable strategy, time to synthesize learnings, rest (so helpful pre-campaign!), and time to connect with other participants. This program is for both first-time candidates and incumbents.

Because of the nature of this work and the possibility of experiencing harm, The Feminist Campaign School has created a path to safety, with tools and supports to address harm including having an Ombudsperson available to all attendees.
Schedule
Please check back for a full program schedule.
Apply
Terms & Conditions
You may find our terms & conditions here.
Health & Safety
By order of the Provincial Health Office, we will be requiring all our guests to provide proof of at least one vaccination, starting September 12th 2021. Learn more here!
Presenters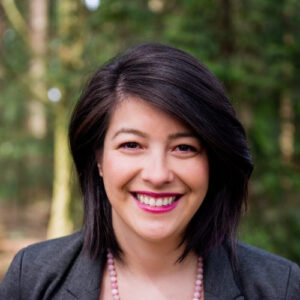 Nadine Nakagawa
She is a community organizer, listener, activist, and city councillor. She loves doing work that elevates underrepresented voices and that makes deep system change. She is often found doing this work from her seat on city council in New Westminster. She also loves sparkly eyeshadow and wearing flowers in her…
Learn more about Nadine Nakagawa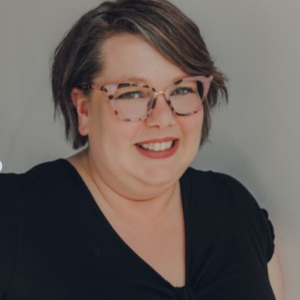 Trudi Goels
Not a big fan of marketing speak or corporate jargon, Trudi will tell you how it is, how it can be, and will roll up her sleeves to work along side you.  From outstanding event production, to workshop delivery, capacity building, and public speaking – Trudi delivers scintillating ideas, sizzling…
Learn more about Trudi Goels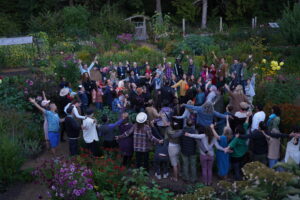 Hollyhock Leadership Institute
Hollyhock's renowned events help to resolve the leadership deficits of the modern world. These cross-sectoral and multi-generational gatherings work to support and catalyze progressive leaders through strengthening skills, expanding capacity, and building peer-to-peer networks and knowledge. Tackling the largest issues of our time and promoting social and environmental justice requires…
Learn more about Hollyhock Leadership Institute