Mindfulness-Based Cognitive Therapy (MBCT): 5-Day Professional Training
With Mark Lau, PhD and Andrea Grabovac, MD
September 17 - 22, 2021
Take your next step on the transformative journey of becoming a Mindfulness Based Cognitive Therapy (MBCT) teacher. Receive a thorough grounding in the 8-session group MBCT program designed to prevent depressive relapse. Learn how to bridge the gap between the MBCT treatment manual and the moment-to-moment process of teaching therapeutic mindfulness skills in a group setting.
This intensive 5-day interactive training is a mix of didactic, experiential, and small group learning. During the program, you will:
experience the MBCT program as a participant
role-play client-practitioner encounters in a simulated MBCT classroom
receive hands-on experience delivering the core aspects of MBCT, including leading meditation and guiding inquiry
be supported to cultivate your own meditation practice and work with what arises in your own practice to build a foundation from which to teach MBCT that goes beyond scripts or techniques
This course is one of the prerequisites for UCSD MBCT Teacher Qualification/Certification. The daily schedule is rigorous, with sessions scheduled from 7:15am – 9:00pm, with one to two hour meal breaks. Time to participate in extracurricular activities is very limited.
By the conclusion of the program, participants will be able to:
Identify the core teaching elements of the MBCT program
Define the role of sustained meditative practice in facilitating emotion regulation and defusing negative thought patterns
Guide group participants through the core mindfulness practices utilized in MBCT.
Discuss the relevance and importance of meditation practice and self-inquiry for the facilitator of MBCT and how this informs the integration of awareness practices within a psychotherapy frame
Describe the origins and rationale behind MBCT
Through personal meditation practice, a simulated MBCT classroom, and role-plays of client-practitioner encounters, this highly interactive professional training aims to provide the clinician with the key teaching aspects of the MBCT program.
Participation in this program requires pre-approval. To be accepted, participants must have the following:
Participants must be health care professionals.
An advanced degree in mental health-related field
Previous experience of meditation
A personal commitment to establishing a daily meditation practice
Familiarity with cognitive behavioural therapy techniques
Professional experience in working with depression
Familiarity with facilitating group process
Application
This program is by application. If you meet the criteria outlined above, you may Apply Here.
Schedule
You may find the full program schedule here.
Terms & Conditions
You may find our terms & conditions here.
Health & Safety
By order of the Provincial Health Office, we will be requiring all our guests to provide proof of at least one vaccination, starting September 12th 2021. Learn more here!
Presenters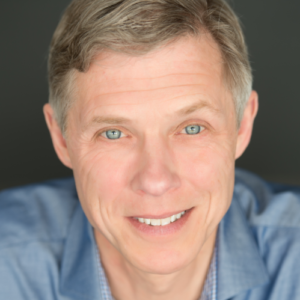 Mark Lau, PhD
Mark A. Lau, PhD, R Psych, who worked with Zindel Segal for 11 years, has over 25 years experience as an internationally respected MBCT teacher, trainer and researcher. Mark is an MBCT mentor with the UCSD Mindfulness-Based Professional Training Institute, and is one of a handful of MBCT trainers who provide the…
Learn more about Mark Lau, PhD
Andrea Grabovac, MD
Dr. Andrea Grabovac, MD, FRCPC, is a Clinical Professor in the Department of Psychiatry at the University of British Columbia, and Co-Director of the North American Chapter of the Mindfulness integrated Cognitive Behavioral Therapy (MiCBT) Institute. She has practiced inpatient psychiatry for 20 years at Vancouver Hospital, and her outpatient…
Learn more about Andrea Grabovac, MD