Create to Liberate
With Khari Wendell McClelland and Rebekka Goldsmith
August 27 - September 1, 2020
This program will either be moved to a virtual gathering or be rescheduled to another date in 2021.
We are currently working out all the details. We apologize for the inconvenience and thank you so much for your patience, support, and understanding.
Sign-up to be notified when we have more information confirmed. You may also find details on Hollyhock's response to the COVID-19 pandemic here.
---
Creativity is not reserved for the professional artist. Creativity is a means to meeting our individual and collective challenges, and cultivating joy. It can also be an incredible tool for group cohesion and community building.
Whether for your own personal development or for working with groups, we will explore themes and practices that engage body, mind, and heart. These activities will build a foundation for creative facilitation techniques and effective engagement with groups of people, as well as support your own personal creative growth.
There will be a mixture of large and small group-work, as well as solo time, with space for rest and relaxation in a beautiful natural setting.
During our time together we will:
Deepen our understanding of power

Explore different types of power
Locate where power sits
Explore breaking the rules that keep us small
Bring awareness to how power affects group dynamics, and how to shift this
Connect to tools of personal and collective liberation

Connect to gratitude, joy, and a sense of wonder
Connect to our strength, courage, and vulnerability
Connect to our creativity
Connect to our individual and collective stories
Connect to ritual and reflection
Connect to nature as a repository of wisdom
Connect to embodied knowing
Connect to deep listening
Use creativity as a method of facilitation

Learn how creativity can be a means to meeting our individual and collective challenges
Explore how to weave connection with creative exercises
Apply creativity to team-building and group cohesion
Presenters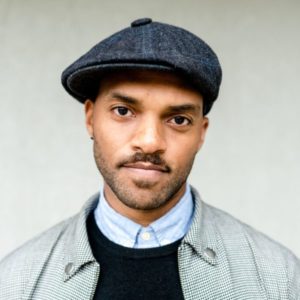 Khari Wendell McClelland
Khari Wendell McClelland is an award-winning musician and sought-after facilitator who uses the arts and experiential activities for transformational learning. Originally from Detroit, Khari made his way to Canada over a decade ago and is currently based in Vancouver, BC. Khari's passion for community service is clear, both in his…
Learn more about Khari Wendell McClelland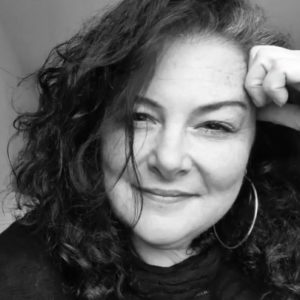 Rebekka Goldsmith
Rebekka Goldsmith is a professional singer, group facilitator and coach who believes that when we have full access to our voices, we unlock our creativity, awaken to our full capacity and catalyze deep and lasting change in our communities. She has spent over 15 years guiding individuals and groups in…
Learn more about Rebekka Goldsmith