Falling Awake: The Ecology of Wonder
With David Abram
August 7 - 12, 2020
This program will either be moved to a virtual gathering, be rescheduled to another date in 2021, or cancelled. 
We are currently working out all the details. We apologize for the inconvenience and thank you so much for your patience, support, and understanding.
Sign-up to be notified when we have more information confirmed. You may also find details on Hollyhock's response to the COVID-19 pandemic here.
---
How can we open a fresh and unshakeable solidarity between humankind and the other animals, plants, and elemental forces that compose this breathing biosphere? The climatic changes now underway ensure that civilization will experience dramatic transformations in the near term future, indeed that humanity is about to undergo a sea change of immense proportions. How can we help such metamorphoses unfold in a manner beneficial not just to human elites, but to the greatest possible range of species, ecosystems, and cultures?
A dawning recognition of the primacy of place, an awareness of wildness unfolding wherever we turn our attention, a fresh humility in relation to other earthborn beings (whether salmon or cedars or storm clouds), and a radically transformed sense of the sacred — all these are struggling to be born at this moment in the world's unfolding. How can this transformed awareness settle deep into our muscles and bones, and how can it come most powerfully to expression in our lives?
Join us for a program vivid with personal experience and collective exploration — a gathering rich with solitude, storytelling, and heartfelt conversation. Together, we'll pool our discoveries toward engendering a new experience of the enveloping earth— as an exuberant, improvisational, and sentient reality— and of ourselves as full-bodied participants (along with the bears and the crickets) in the emergence of that reality. There will be some light walking and outdoors time.
This program supports you to:
Expand your perceptual and sensory skills
Enter into richer relationship/rapport with the more-than-human natural world
Learn new ways of tuning to your home-place, deepening your experience of the local earth
Wildly expand your philosophical toolkit
Awaken to the beauty and power of indigenous cosmologies
Expand and intensify your sense of wonder
Hone your poetic and storytelling skills
Become a more effective agent of cultural metamorphosis
David is an excellent presenter – knowledgeable, soulful, poetic and passionate. I am profoundly grateful for this experience. – Martha Sorensen, 2019
---
Narrated and informed by David Abram, Becoming Animal is a film about the interactive human/animal experience. Watch the trailer below:
Presenter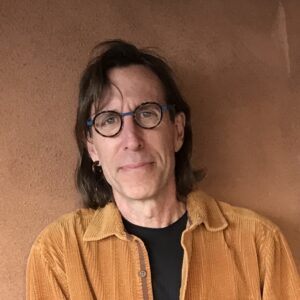 David Abram
David Abram is a cultural ecologist and geophilosopher who teaches widely on several continents. He's the award-winning author of  The Spell of the Sensuous and Becoming Animal: An Earthly Cosmology. Hailed as "revolutionary" by the Los Angeles Times, as "daring" and "truly original" by Science, David's work has helped catalyze the emergence of several disciplines, including the burgeoning field of ecopsychology. Named by both Utne Reader and Resurgence as one of a hundred visionaries changing contemporary culture, David is a magical teacher who transforms lives. His writings on the cultural causes and consequences of environmental disarray are published in numerous magazines, scholarly journals, and anthologies. Co-founder of the Alliance for Wild…
Learn more about David Abram