Healing Family & Ancestors: Ritual and Resonant Family Constellations
With Jill Purce
July 24 - 29, 2020
This program will either be moved to a virtual gathering, be rescheduled to another date in 2021, or cancelled. 
We are currently working out all the details. We apologize for the inconvenience and thank you so much for your patience, support, and understanding.
Sign-up to be notified when we have more information confirmed. You may also find details on Hollyhock's response to the COVID-19 pandemic here.
---
Transform inherited patterns into magical blessings, bringing harmony, joy and order into your daily life. Activate the unconscious field of the ancestors, making it a rich source of wisdom and illumination.
Intensely healing, this program uncovers and restores aspects of the psyche normally closed to therapeutic methods, transforming negative patterns into natural blessings. Jill's unique ceremonial shamanic healing rites, using chant and family constellations, heal the resonant field of the family.
She works with each person, resolving recurring hurts in magical and oracular ways. Under her guidance you can heal your lineage and clear the field, enabling present and future generations to receive ancestral blessings and transforming clamorous ancestors into benign allies and powerful guides.
When earlier family members die or 'leave" prematurely, trapped and painful patterns of their exclusion act as magnets or attractors for later generations. By working in the present to reveal inherited dynamics, we change both past and future, restoring order within the family, even where family members have passed on. Excluded relations are reintegrated as powerful allies; relatives do not need to be living.
We will tap into what Native Americans call "our medicine", the gift we are to the world, embodying the gracious influence of past generations.
Come individually or with other family members. Effects can be immediate and bring great joy into people's lives. Those who do this work with Jill have healed in ways they said were untouched by years of therapy. While Jill developed this work over fifteen years ago in Europe, this is only the fifth time she has brought it to North America.
---
Jill sits down with Deepak Chopra to explain the healing power of the voice:
Presenter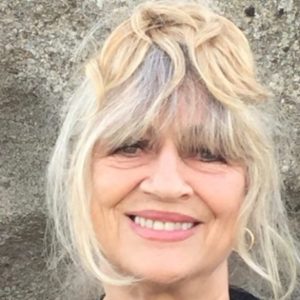 Jill Purce
Jill Purce is a British voice teacher, Family Constellations therapist, and author who has produced groundbreaking work in the fields of music, art, and spirituality. In the 1970s Purce developed a new way of working with the voice, introducing the teaching of group overtone chanting, producing a single note whilst amplifying the vocal harmonics. Jill pioneered the international sound healing movement through her rediscovery of ancient vocal techniques, the teaching of overtone chanting, the power of group chant, and the spiritual potential of the voice as a magical instrument for healing and meditation. She also pioneered the practice of healing family…
Learn more about Jill Purce