The global food system is undergoing a transformation, and Lovena Harvey, SVI alumni, Cortes Island local and one of the driving forces behind Gathering Place Trading Ltd (GPT), is leading the way. Join us at this year's Social Venture Institute Hollyhock to delve into Lovena's journey from family homesteaders to global community supporters and contribute your insight to the future of GPT.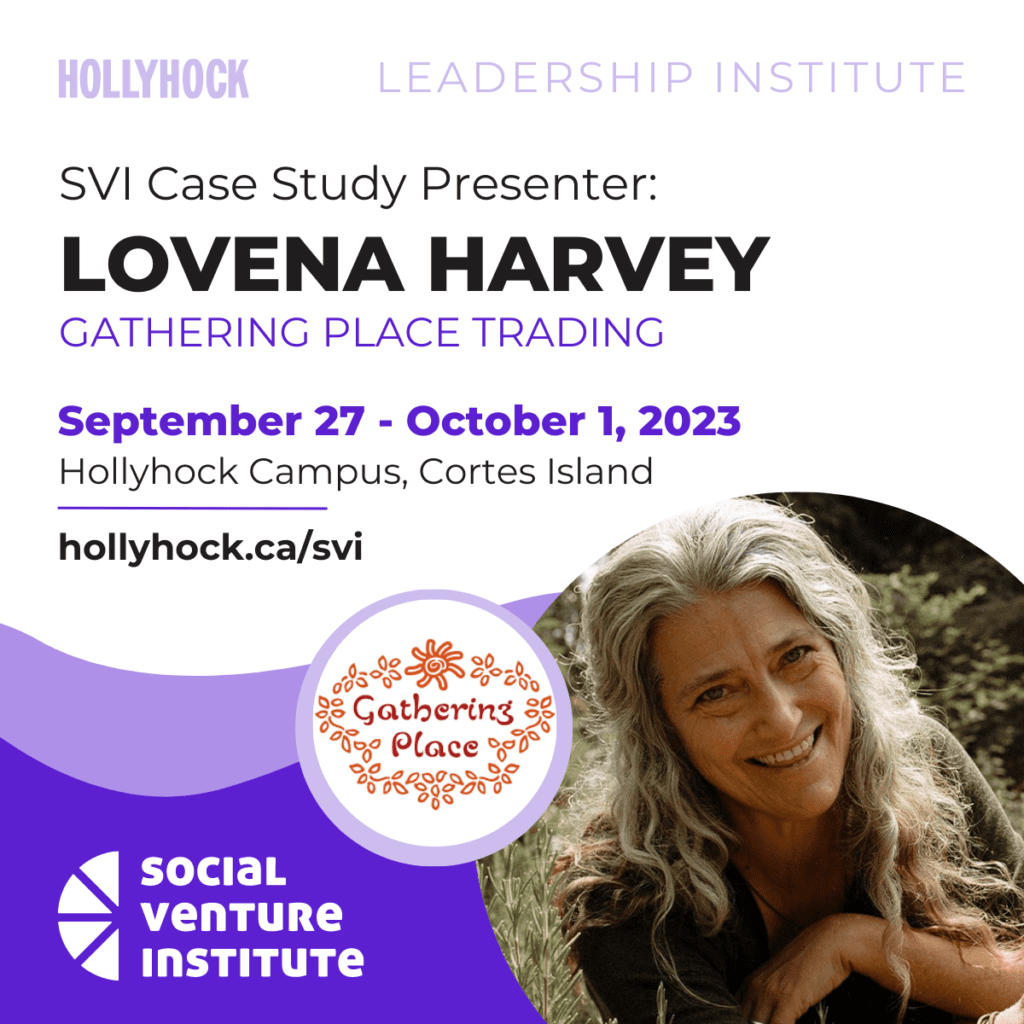 GPT is on a mission to redefine how we source and consume organic spices, herbs, sea salt, and teas. GPT's commitment to ethical and sustainable practices has led the company to establish direct relationships with family and cooperative farms, ensuring transparency and environmental integrity in every product. As a certified organic and green business, GPT's dedication to quality and sustainability is at the core of their success.
During the case study, Lovena will present the strategic challenges she faces as GPT expands its reach and partnership opportunities. How does a company maintain its commitment to quality and sustainability while scaling and entering new markets and partnerships? How can we ensure the integrity of the global food system, one hand-selected product at a time?
Be part of the solution at Social Venture Institute Hollyhock as you engage with Lovena and other experts. Explore how sustainable practices can drive growth, foster transparency, and create a positive impact in the food industry. Your insights could be the catalyst for a more sustainable and just future for all.
Watch this short video to learn more about Gathering Place Trading: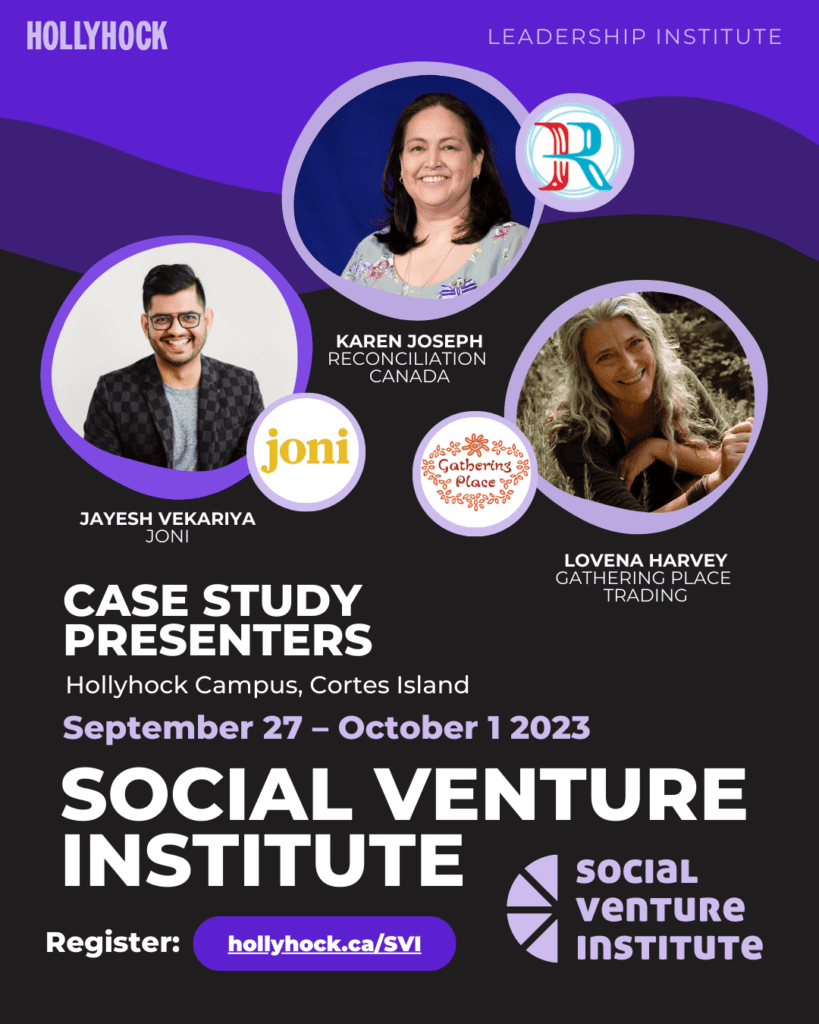 About the SVI Case Study model:
The Case Study model at SVI is a dynamic and collaborative problem-solving session designed to provide invaluable insights to social ventures facing specific strategic challenges. During the session, a presenter shares a business challenge to a panel of three expert respondents and an engaged audience. This confidential and safe environment encourages open and honest sharing, fostering genuine learning and growth. The SVI model transforms challenges into opportunities for collective problem-solving, making each case study a platform for transformative insights and actionable solutions.