Yoga has become a global phenomenon, with millions of people taking up a regular practice. However, many don't realize that yoga is not simply the latest trend in fitness, but an ancient spiritual practice which is deeply intertwined with the cultures and traditions of South Asia.
Susanna Barkataki, a renowned yoga teacher, author, and inclusivity advocate has been at the forefront of promoting authenticity and cultural respect within the yoga industry. We have the honour of having her join us from September 8 – 13 for her retreat Reclaiming Your Roots and Amplifying Your Voice: An Embodied Yoga and Mindfulness Retreat for People of Color.
Introducing Susanna Barkataki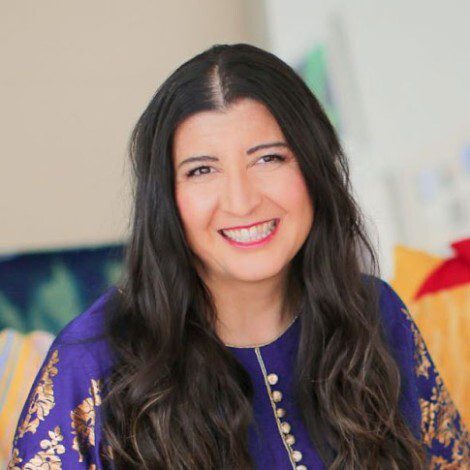 Susanna Barkataki is a trailblazer who brings a fresh perspective to the world of yoga. She is deeply committed to reclaiming the roots of yoga and ensuring that its transformative power is accessible to all, regardless of their cultural background. With her extensive knowledge and experience, she challenges the dominant narrative around yoga as fitness and nothing more, urging practitioners to understand, respect and include the full breadth and sacred history of yoga when they teach.
Susanna has dedicated her career to breaking down barriers and dismantling systems of oppression within the yoga community. Through her teachings, workshops, and writing, she empowers people of all backgrounds to explore their personal journey with yoga, fostering a deep understanding of both themselves and the tradition.
Her immersive retreat Reclaiming Your Roots & Amplifying Your Voice: An Embodied Yoga and Mindfulness Retreat for People of Color, is a safe space exclusively designed for BIPOC practitioners, teachers, and students of yoga of all experience levels. This retreat offers a nurturing environment to deepen your connection with yoga and yourself.
Join Susanna Barataki this September 8 -13 and reconnect with your inner self amongst the peace and tranquility of Cortes Island.