Dancing from the Inside Out
With Margie Gillis
July 26 - 31, 2019
Move into your body's experiential wisdom and reveal the soul in motion. Develop your sensitivity to the connection between thought, feeling, spirit and body as you listen in to your body's inner wisdom, impulses, conversations and emotions. Becoming sensitive to and engaging with this inner life provides information both for expanding well-being, as well as deepening  your artistic and creative expression.
Re-awaken the joy of movement using dance exercises, games, imagery and guided movement motifs. Open your soul's connection to the body and invite it out to breathe and play, to stretch, learn and grow, to articulate the most nuanced of emotions.
All levels are welcome as the program is tailored to the participants in the room. Beginners gain a better understanding of the body while the more experienced acquire a greater knowledge of their own special ways of moving while enhancing the quality of their performance level.
Presenter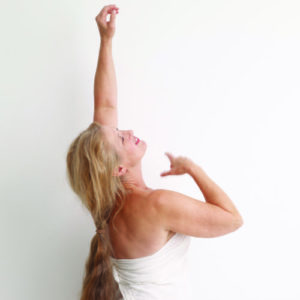 Margie Gillis
Internationally acclaimed dance Artist Margie Gillis is one of the most influential Canadian choreographers/dancers of the 20th and 21st centuries Her company, the Margie Gillis Dance Foundation, was founded in 1981. Margie has created more than one hundred and fifty creations, solos, duets, and group works, which have been performed…
Learn more about Margie Gillis