Discover Cortes: Nature Adventures
With Bill Ophoff
July 7 - 12, 2019
The natural world is your classroom as you hike, kayak and sail amid the wild beauty of Cortes Island. Discover the flora and fauna of both land and sea along with local history and geological phenomena as you adventure forth with our knowledgeable, fun-loving naturalist. Explore ancient forests, sandy beaches, colorful tide pools, windswept bluffs, and a mysterious bog. Our lush temperate rain forest is home to a variety of wildlife including deer, raven and eagles.
Discover the magic of this island jewel as you:
Board 43-foot schooner Misty Isles for a half-day sail. Watch for orcas, humpback whales, seals, sea lions, porpoises, and dolphins while learning about the area's history. Land on awe-inspiring Mitlenatch Island, home of the largest sea bird colony in the Salish Sea and known by naturalists as "the Galapagos of the Georgia Strait." Follow trails through the early-summer wildflowers to the wildlife blinds, an opportunity to watch the nesting birds up close.
Kayak into the sunset with bald eagles and seals or paddle under the stars amidst the 'fairydust' of bioluminescence.
Join in Hollyhock's famous oyster barbecue on the beach.
All levels of fitness and experience welcome. Just bring your spirit of adventure!
This program is limited to 12 participants.
Presenter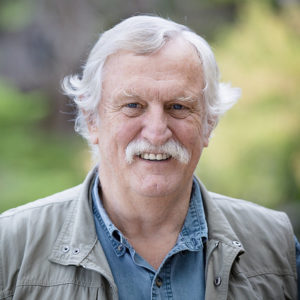 Bill Ophoff
Bill Ophoff has a background in geography and biology, is a naturalist world traveler, and has been Hollyhock's resident naturalist for 25 years. Hollyhock guests often rave about our naturalist excursions, and more often than not, they are talking about Bill and his quirky sense of humour. Bill landed on Cortes…
Learn more about Bill Ophoff