Running with Balance, Mindfulness & Strength
With Marilyn Arsenault and Lindsay Lynk
August 14 - 19, 2019
Due to low enrollment this program has been cancelled 
Following the breath, thinking fades. When attention is undisturbed, a sense of spacious awareness opens. Inhale, exhale, concentrate, let go.
Learn daily movement practices and creative running techniques, with time for simple meditative trail running. Discover how to balance mobility and stability in the body to ensure a long life of strength and ease of movement.
This program covers discussions and consideration of:
Reprogramming default patterns of body alignment for optimal, healthy movement and healthy running
How habitual gripping, collapsing, tightening and holding, prevents freedom of movement over time and limits our range of motion and 'youth' of movement, causing pain and injuries
Using the body determines how we function and how we age
Preventing running injuries and pain by thinking about how we stand, sit, walk and move every day
No running experience required.
Presenters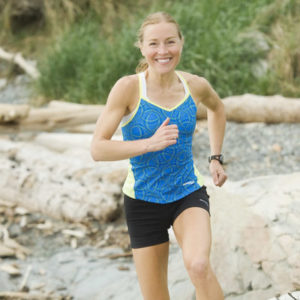 Marilyn Arsenault
Marilyn Arsenault is a competitive runner, mentor and and has been coaching runners since 2010. She is the founder of Mindful Strides; a series of clinics that helps runners improve their form. Since then she has established herself as an effective teacher in functional movement working with both recreational runners…
Learn more about Marilyn Arsenault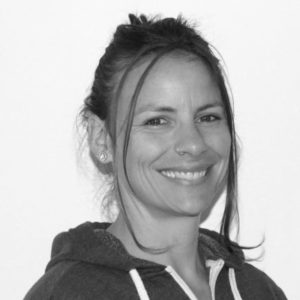 Lindsay Lynk
Lindsay Lynk has been a strength conditioning coach since 2011 and started her career at the Pacific Institute for Sport Excellence, where she continues to work today. Lindsay, who has an Honors degree in Kinesiology, is a certified Strength and Conditioning Specialist and certified Exercise Physiologist. She completed an internship with the Canadian Sport…
Learn more about Lindsay Lynk