The Art of Spiritual Guidance (2 year program)
With Thomas Atum O'Kane, PhD
August 23 - 28, 2019
Spiritual Guidance is an art, a gift and a calling that has been long practiced in contemplative traditions to support spiritual development and personal transformation. The practice encourages the soul's quest for expression, authenticity and greater intimacy with the Divine within oneself, one's relationships, and the world.
Develop skills for serving as a spiritual guide to others while deepening your own spiritual foundation. This in-depth two year training program takes an interfaith approach and incorporates the insights of transpersonal psychology with special emphasis on Jungian psychology.
Themes addressed in the curriculum:
The Call
The Teacher Within and Without
Dreams
Creating a Personal Mythology
States and Stages in the Journey
Soul
Typology and Guidance
Contemplation, Meditation and Prayer
Shadow
Deep Structure of Ritual
The Retreat Process
The God Ideal and Image
This is a gathering place for those who have experienced considerable inner work, and who value sharing the journey of the soul within a community of other mature seekers.
Each year of this two year training includes a 5-night retreat at Hollyhock followed by two 4-day sessions in Vancouver.
Year 1 – 2019/20
Hollyhock Retreat 2019: August 23-28, 2019
Vancouver 2020: January 23-26, 2020 & June 11-14, 2020
Year 2 – 2020/21
Hollyhock Retreat 2020: August 22-27, 2020
Vancouver 2021: Dates TBA
In addition to this program, Atum is also offering Time of Transition on July 26-31 and together with Margie Gillis, The Mystery of the Soul on July 21-26.
Presenter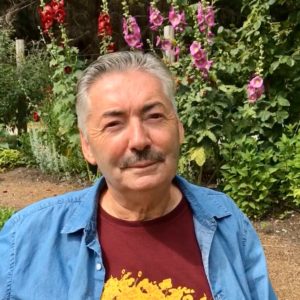 Thomas Atum O'Kane, PhD
Thomas Atum O'Kane, PhD, is the founder and director of the Spiritual Guidance Wisdom School. Atum teaches the Spiritual Guidance Wisdom School core training programs with an inter-faith approach in five countries, along with multiple other courses. His vision of each individual soul having the ability to listen and respond to their…
Learn more about Thomas Atum O'Kane, PhD