Improv for Life
With Joshua Townshend-Zellner
July 3 - 7, 2019
Tap in to your creative self and unleash your powerful thoughts, feelings and deepest desires. Feel them come to life in magnificent, dazzling and unexpected ways while working with improvisation games, impromptu writes, trust exercises and a host of other teachings.
This deep dive into the creative process is held by cultural creative, director, acting coach and phenomenologist Joshua Townshend-Zellner. He fearlessly guides you through a labyrinth of creative games and then, seamlessly shares insights and the tools you need to make your next phase of life the most magical, fulfilling and creative life – ever! Come, lift the veil of a single perception and peek into your luminous future as you have never seen it before.
PROMOTION
Save 10% off tuition when registering for both "Holy Sh*t: Writing the Sacred and Profane" and "Improv for Life". Both programs are complementary;  Joshua Townshend-Zellner and Anne Randolph are longtime collaborators.
Presenter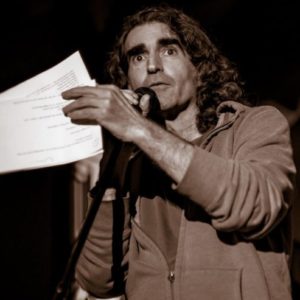 Joshua Townshend-Zellner
Joshua Townshend-Zellner has been involved in the theatre and film industry for over 25 years as a writer, actor and director. He is currently working on a slate of projects including:  "Notes on your Notes" – a podcast about the creative process, a book about writing and performing and a video series about…
Learn more about Joshua Townshend-Zellner