Tantra for Couples: Cultivating Sacred Intimacy
With Devi Ward Erickson
July 12 - 16, 2019
Tantra is an ancient spiritual science designed to activate, heal, and enrich every area of life.
Whether you'd like to improve your sex life by having more sex more often, deepen your connection with your partner, increase pleasure, or just feel comfortable talking about sex with your partner, this intimate immersion is for you!
Learn Tantric methods to help cultivate a deeply sacred, joyful, and profoundly pleasurable intimate connection – in and out of the bedroom. This workshop will provide instruction in:
Tibetan Tantric Practices for healing and activating body, mind, spirit, and sex
Tantric practices for enhancing intimacy
Tantric methods for increasing pleasure and expanding orgasm
Tantric speech and intimate communication Tools for cultivating a "Sacred Relationship"
By working together as a couple, you and your partner will have the opportunity to address specific issues that may be preventing you from experiencing the mutual pleasure and satisfaction you desire in your sex life.
All partnerships welcome.
"My wife and I gained skills, techniques and although we've both been out of school for years, having homework or more accurately "home-play" has added another (deeper) layer of intimacy to our relationship. We've learned to interact not only on a physical level but also connect on an energetic, and spiritual level that's new and exciting for us."
Presenter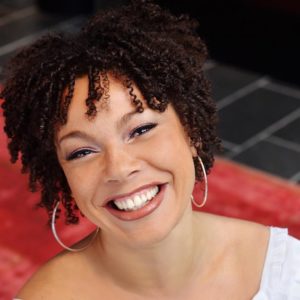 Devi Ward Erickson
Devi Ward Erickson is an internationally recognized Tantra Expert, Sex Coach, Certified Sexologist, Certified Tantric Healer, Certified Reiki Practitioner, Certified Meditation Instructor, and practitioner of Tibetan Tantric Buddhism. She is an author  and the Host of the hit Podcast "Sex is Medicine with Devi Ward". Devi has been teaching meditation…
Learn more about Devi Ward Erickson