Morning Altars: Grieving with Impermanent Earth Art
With Day Schildkret
June 14 - 19, 2019
Grief is a way of loving what has been lost, and love is a way of grieving what hasn't yet left us. In our modern culture, we are grief-illiterate and death-phobic. We don't know how to mark loss so that we can grieve well and, therefore, love well. Instead, our culture tells us to only value growth so that many of us suppress, bypass, or get stuck in our grief.
Grief must be metabolized and processed so that it can feed our life. Nature, art, and ritual are three ways cultures around the world have been transforming grief into beauty for thousands of years. Separately, these three things can open our hearts, bring us back to our center, and connect us back into what's meaningful. But TOGETHER, they become a resource and skill so we can feel human again.
Morning Altars is a 7-step practice of creating impermanent earth altars made from nature, akin to mandalas, that is a time-tested mindfulness practice to express grief, memory, love, and prayers through nature, art and ritual.
In this weekend workshop, we will dive deep into the story of what we are grieving — be it the passing of a friend, the loss of a relationship, or a major life change — and create impermanent earth art devoted to who we are letting go of. We will learn new ways to grieve through skills such as wonder, creativity, prayer, community, and impermanence. This is a simple yet highly-effective practice for any stage of life. Learning to grieve well is also learning to live well.
Join Day Schildkret, internationally renowned earth artist and author of "Morning Altars" for a hands-on practice that BuzzFeed calls, "a celebration of life and nature." This retreat will give you a much-needed digital detox that will calm your mind, connect you back to the wisdom of the earth, and give you the tools and teachings to turn your grief into beauty.
Presenter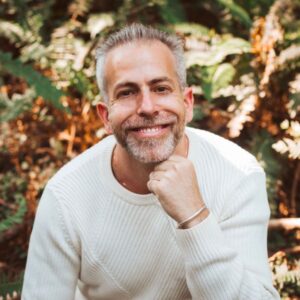 Day Schildkret
Day Schildkret is an award-winning queer author, artist, ritualist, teacher and is internationally known for Morning Altars, which BuzzFeed calls, "a celebration of nature and life." With nearly 100k followers on social media, Day has worked for close to two decades with thousands of individuals, communities and organizations to help…
Learn more about Day Schildkret