The Landscape of Expressive Arts
With Kathleen Horne and Tamara Teeter Knapp
May 31 - June 5, 2019
Held by the pristine natural landscape of Cortes Island, explore your own inner landscape through Expressive Arts – visual art, guided meditation, movement, rhythm, writing, and sound. Tune in to Earth's rhythms – the tides, seasons, days, moon – and feel the echoes deep within you, attuning you to yourself and discovering new possibilities for your life.
"I thoroughly enjoyed every minute of the Expressive Art program at Hollyhock! It was wonderful to learn, explore and be open to new ways of creative expression in a very safe and beautiful environment. Kathleen and Tamara are wonderful facilitators, supporting and holding space for each of our individual journeys. This workshop ended up "jumpstarting" me into an exciting new direction for my own life, for which I am truly grateful!"  – Judy M, 2017 Expressive Arts Participant
This is a brand new workshop, created just for the Hollyhock setting, where the external landscape will be the backdrop for your inner exploration through the arts. No prior art or expressive arts experience is required. We welcome you in to a supportive and accepting atmosphere that invites the power of your creative wisdom to arrive!

"By providing grounded experiences in visual arts, writing, guided meditation and movement, Kathleen and Tamara help others discover and befriend their authentic self in ways that are deep and gentle. Kathleen and Tamara have developed an engaging model of experiential learning that enables students to grow as individuals and to imagine new ways to serve their communities by accessing the creative process." – Pat B. Allen, Founder, Open Studio Project and Collaborative Inquiry through Art
Presenters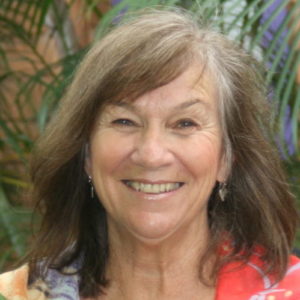 Kathleen Horne
Kathleen Horne, MA, LMHC, REACE, REAT is a Registered Expressive Arts Consultant/Educator, and a licensed expressive arts therapist, with 25+ years experience in the field. She is co-founder and core faculty of Expressive Arts Florida Institute, an internationally acclaimed training program and expressive arts practice. Kathleen, along with Tamara Teeter-Knapp and…
Learn more about Kathleen Horne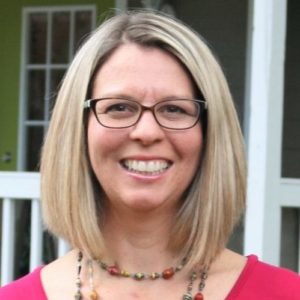 Tamara Teeter Knapp
Tamara Teeter Knapp, BA, is a certified K-12 Art Teacher and has a varied and extensive background in expressive arts, dance, visual arts and education. Tamara, along with Kathleen Horne and Victoria Domenichello-Anderson are co-founders and core faculty of Expressive Arts Florida Institute, an internationally acclaimed training program and expressive…
Learn more about Tamara Teeter Knapp