Consciousness & Healing: The Hakomi Way
With Donna Martin and Georgia Marvin
May 17 - 22, 2019
A body-centered and experiential form of psychotherapy, the Hakomi Method – created by Ron Kurtz – draws upon scientific, psychological, and spiritual knowledge to promote mindfulness, nonviolence, unity, and mind-body integration.
The Hakomi Method is an experiential method of bodymind psychotherapy based on using embodied mindfulness for assisted self-study. The method is founded on the idea that "consciousness is choice" and that habitual behaviours are generated by beliefs, attitudes, and past experiences that are mostly outside of consciousness. By bringing into awareness the ideas that inform how we live and how we relate to others, it is possible to make changes in the direction of healthier living and happier relationships. The point of this method is to reduce unnecessary suffering.
Ron Kurtz, 1934-2011, author of Body-Centered Psychotherapy: the Hakomi Method, is internationally recognized as the creator of the Hakomi Method. Kurtz pioneered, among other things, the use of mindfulness as a fundamental ingredient of psychotherapy. He realized the need for psychotherapy to be experiential to be truly transformative. He also understood that the body is a direct route to the unconscious and that our nonverbal expression reveals more than our verbal stories can ever tell about the core material that organizes experience.
The most important ingredient in Hakomi, as for any therapeutic process, is relationship. This rests largely on the state of mind of the therapist. The focus in our trainings and retreats is on using Hakomi to cultivate those personhood qualities and skills that can help anyone be a healing presence for another.
This multilevel retreat is a unique opportunity for newcomers to the method and advanced practitioners alike to work with these two international representatives of the Hakomi legacy of Ron Kurtz. Donna and Georgia worked closely with Ron Kurtz until his death in 2011. They were honoured to be named in his will as two of his "legacy holders". In this rare retreat together, they will create a space to explore this elegant approach grounded in embodied relational mindfulness.
All levels and everyone welcome. 
Presenters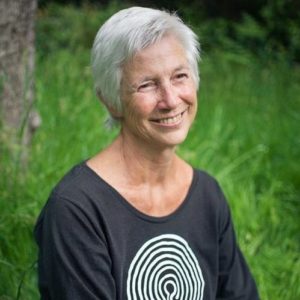 Donna Martin
Donna Martin, is a certified Hakomi therapist and international trainer who worked closely with Ron Kurtz (the creator of the Hakomi Method) for twenty years. She was named in his will as one of seven "legacy holders" of his work and is a senior person in the international training association…
Learn more about Donna Martin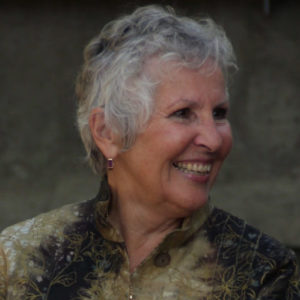 Georgia Marvin
Georgia Marvin is a Senior Trainer with the International Hakomi Network. She studied with Ron Kurtz, the founder of Hakomi, for ten years until his death in 2011. Ron Kurtz named Georgia in his will as one of seven "legacy holders" of his work. Georgia leads the Vancouver Hakomi Education Network, which…
Learn more about Georgia Marvin