Nonviolent Communication: A Language of Life
With Rachelle Lamb
May 17 - 22, 2019
Learn a deceptively simple and boldly creative approach to sustaining connection and addressing conflict—in a time petitioning for robust examples of human courage, honesty and radical empathy. 
Nonviolent Communication (NVC) is a language rooted in heart and conscience and is ultimately a faithful map for any relationship struggling to find a reliable horizon in stormy seas. For lovers, leaders, and cynics alike.
We don't need experts to tell us that communication matters. Our relationships are evidence enough. We are 'relational' creatures and our ability to thrive and attend to life's challenges depends significantly on our ability to cultivate and nurture healthy connections. But what if the ways in which we've been educated to relate only increase the divide between ourselves and others? And what if the areas we focus on when attempting to resolve conflict actually throw us off the scent of what's really at stake and needs attention?
Awesome! Highly recommended. The most inspiring and relevant interpersonal communication course I've attended. -Past Participant
This transformative program teaches you to: 
identify and break through limiting patterns of thought and speech
build a reliable and time tested language reservoir that enhances connection
become more discerningly responsive and less impulsively reactive
tune into the unspoken needs underlying what people say
cultivate greater compassion for self and others
Learning is supported through:
engaging presenter led instruction and discussion
individual, dyad and group exercises (both written and oral)
supportive audio/video clips
time to integrate and reflect
Change your experience of conflict and relating with this dynamic and life honouring approach grounded in both spiritual and emotional intelligence as well as ecological wisdom.
Presenter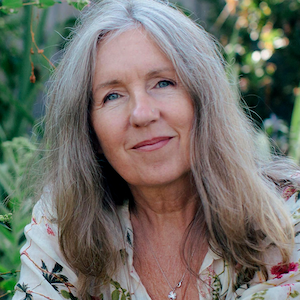 Rachelle Lamb
Rachelle Lamb is a recognized speaker, writer, Nonviolent Communication℠ trainer (2003) and relationship coach. She became a committed student of Marshall Rosenberg when she met him in 1999 and has since devoted her work to supporting clients learn and speak "a language of life". She brings an earthy, practical yet innovative…
Learn more about Rachelle Lamb