A Hidden Wholeness: Leading from Within
With Dan Hines
May 8 - 12, 2019
"There is in all visible things… a hidden wholeness." – Thomas Merton
There is a longing to be who we are – the ongoing discovery of our unique selfhood. Sustainable, courageous leadership hinges on our ability to know the depth of our guiding values and act on them. When we are true to ourselves and true with others, that authenticity translates into trust. Trustworthy relationships translate into more effective, wholehearted leaders, teams, and results.
This four day experience at Hollyhock is a unique personal and professional development program. Dan's facilitation work is informed by the group practices of social thinker and activist Parker J. Palmer and The Center for Courage & Renewal.
This program is for you if:
You want to take your leadership to the next level and you're game for the challenge of introspection toward self-growth.
You are rethinking how you want to offer your leadership to the world, whether you are in a new position, in transition, or hoping to renew your sense of meaning and purpose.
You would appreciate learning with a community of diverse leaders to discuss the hard work of solving complex social issues.
You resonate with the Circle of Trust® approach and the social teaching of Parker J. Palmer — or you see the potential and want to know more.
You want some reflective time at beautiful Hollyhock to hike and explore, to engage in conversations at the dinner table or during soaks in the hot tub, and to breathe in the peaceful energy of the island.
Guided by principles and practices of a safe, respectful, quiet, and disciplined space, you are invited to fully realize your potential. Through storytelling, evocative readings, visual images, inner reflection, guided meditations, and facilitated discussions, you will see your work from a new perspective, renew your energy and passion, and strengthen your leadership within a community of practice.
Presenter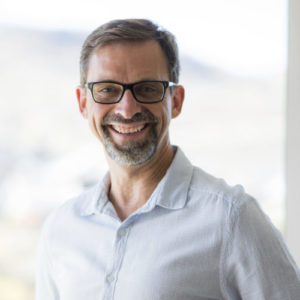 Dan Hines
Dan Hines (he/him) finds himself at a crossroads: between activism and soul. His calling is to invite and help guide leaders to live a more undivided life. He is grateful for those who nurture their personal and professional integrity and find the courage to act. There is a way of…
Learn more about Dan Hines