Writing to Awaken: Memoir as a Path of Healing
With Mark Matousek
August 11 - 16, 2023
This transformational five-day program uses personal writing as a path of self-discovery, authenticity, and spiritual growth. When you learn to express the whole truth about your life experiences – for personal use or publication – you come to understand the mythic dimension of your personal struggles, triumphs, confusions, longings, digressions, and so-called mistakes. You realize that you are the storyteller not the story, and this insight frees you to examine the beliefs, expectations, and biases that have shaped and limited your sense of self. As Mark teaches,
"When you tell the truth, your story changes.
When your story changes, your life is transformed."
Scientific studies have shown that a consistent writing practice has the ability to improve physical, mental, and emotional health. Using targeted writing prompts, small-group sharing, and inspirational lessons and readings, Mark guides you through a process of self-inquiry designed to deepen insight, heal obsolete narratives, and hone your writer's craft. Writing to Awaken has helped thousands of people around the world to achieve their creative and spiritual goals. Known for his intuitive work with students, Mark creates an atmosphere of warmth, wisdom, and safety in which to do this powerful practice.
In Writing to Awaken, you will learn to:
Use writing as a path of healing and insight
Cultivate witness consciousness in personal storytelling
What it means to tell your "untold story"
Recognize the importance of exploring the psychological shadow as a part of spiritual awakening
Enrich personal narrative with spiritual wisdom
Practice the five essential elements of effective storytelling
Develop an ongoing, transformative writing practice
"I cannot say enough about this profound writing practice to heal, and awaken. I went away feeling weightier, more embodied, with a deep sense of having recovered more of my authentic voice, and depth of presence." – Krystal Dyan, 2019
Schedule
View your program schedule here.
Terms & Conditions
You may find our terms & conditions here.
---
Presenter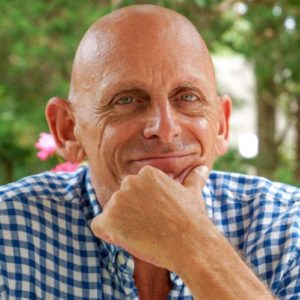 Mark Matousek
Mark Matousek is an award-winning author, teacher, and speaker whose work focuses on transformative writing for personal, professional, and spiritual development. He is the Founder of The Seekers Forum, an online community for self-inquiry, and the author of seven books, including the international bestseller Sex Death Enlightenment: A True Story, Writing to…
Learn more about Mark Matousek