The Story That Your Illness Tells (Vancouver)
With Dr. Gabor Maté and Lewis Mehl-Madrona, MD
March 24 - 26, 2023
Interested in the Evening Public Talk only? Purchase tickets here.
Illness of mind or body can be seen as random misfortune or a genetically decreed calamity. While the latter does occur, it is rare. In most cases there is nothing pre-ordained about a disease, nor is it a stroke of bad luck. One way to see illness is as dynamic process, a manifestation of a life lived in a certain family and a certain culture.
In other words, there is a story behind it which, if understood and expressed, can help move the process towards healing. In this interactive workshop, two veteran medical doctors, both trained in modern Western medicine but who have both studied alternative ways of understanding how we become ill or healthy, will lead participants to gain active agency over their health through the power of narrative.
Event Format
Evening Public Talk:
Friday, March 24, 2023
7:00 pm – 9:00 pm, followed by book signing
The Cultch (York Theatre), 639 Commercial Drive, Vancouver
Tickets here
Full Workshop (ticket includes Public Talk):
Saturday, March 25th & Sunday, March 26th
9:30 am – 4:00 pm both days
SFU Segal Building, 500 Granville Street, Vancouver (ground floor)
Tickets here
Terms & Conditions
You may find our terms & conditions here.
Presenters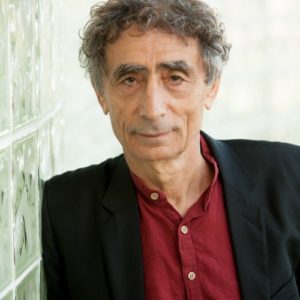 Dr. Gabor Maté
Gabor Maté (pronounced GAH-bor MAH-tay) is a retired physician who, after 20 years of family practice and palliative care experience, worked for over a decade in Vancouver's Downtown East Side with patients challenged by drug addiction and mental illness. The bestselling author of four books published in thirty languages, Gabor…
Learn more about Dr. Gabor Maté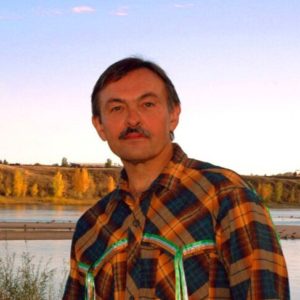 Lewis Mehl-Madrona, MD
Lewis Mehl-Madrona, MD graduated from Stanford University School of Medicine and trained in family medicine, psychiatry, and clinical psychology. He completed his residencies in family medicine and in psychiatry at the University of Vermont College of Medicine.  He has been on the faculties of several medical schools, most recently as…
Learn more about Lewis Mehl-Madrona, MD