The Village Workshop (Online)
With Kathi Camilleri
June 10 - 18, 2021
Learn about colonization and reconciliation, centering storytelling as a traditional way of teaching. The elders say that there is always an opportunity to learn more when we look for it. Traditionally the same story was told many times. As participants listen they are asked to try to harvest the wisdom that is in each story. In this Village Online Learning Experience, participants will be asked to pay attention to what resonates with them as they listen to stories, and learning will be different for each participant.
"Chi Miigwetch, great thanks to you, Kathi, and all of the elders and organizers for delivering this amazing workshop. There was so much love, support, and wisdom in the room that it felt like an incredibly safe space to examine trauma and emotions around the impacts of colonization on our lives and families. I have been talking to many people all week about my experiences there."
Learning themes include:
A deepened understanding regarding traditional territory and the use of stories to build relationships to learn and teach

An appreciation of Life in a traditional village before colonization

Perspective on resilience and acts of resistance during multiple waves of trauma

Awareness of how we can work together to change systems to make them work better for everyone
There are four modules:
Module One: Preparing For Our Journey Together

Module Two: Journey to A Pre-contact Village

Module Three: Colonization Of the Village

Module Four: Our Reconciliation Journey
The first 3 modules will take approximately 1.5 hrs to complete, while the last module will require 2.5 hrs to complete. Each module includes 30 minutes of video followed by 10-12 discussion questions at the end. Participants will be asked to think, write, draw, and talk with a buddy or small cohort to process what they have learned.
Schedule
June 10: 9:30 to 11:00 am PT
June 11: 9:30 to 11:00 am PT
June 17: 9:30 to 11:00 am PT
June 18: 9:30 to 12:00 pm PT (note: additional time for a spacious debrief)
Virtual Gathering
This event will take place on Zoom, a video conferencing tool. You may download the application for free. You will also need a device with speakers, microphone, video, and internet connection. You may test your Zoom connection in advance. A short tutorial for Zoom etiquette will be provided at the beginning of the event.
Recordings
This session will not be recorded. Much of the value of this workshop will come through live discussions online with Kathi and peers. Participants can access pre-recorded material at anytime during the duration of the course. 
Terms & Conditions
You may find our terms & conditions here.
Presenter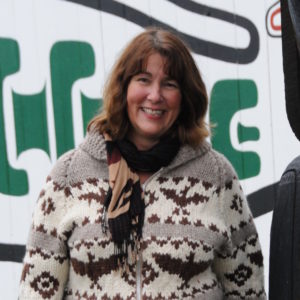 Kathi Camilleri
Kathi Camilleri, (Métis-Cree) is a cultural safety practitioner and workshop facilitator. She created and facilitates the Building Bridges through Understanding the Village © workshop to increase cultural competency for organizations across Canada. She has almost 25 years of leadership experience in facilitating, counselling, developing, directing and coordinating Aboriginal community-based programs.…
Learn more about Kathi Camilleri