Homegrown: A Hollyhock Gardening Guide (By Donation, Online)
With Holly Mackay, Gem Salsberg and Dana Trueman
April 1 - September 30, 2021
Hollyhock has the nicest garden, I have ever seen. And the nicest gardeners!   – Margaret Dalman, 2018 Guest
Join the Hollyhock Garden Team for a fresh take on growing your own garden! Centred on our Cortes Island campus – with giant towering flowers, delighted buzzing bees, and abundant ingredients for the kitchen – the Hollyhock garden has become a famous site both its awe-inspiring beauty and brilliant utility. Many come for the plants, and stay for the people – enjoying infectious laughter with our one-of-a-kind garden team.
In this new at home program, throughout the season you will receive exclusive access to bi-weekly gardening how-tos and tips from our master gardeners, including sneak peeks at wacky behind-the-scenes fun! Get your burning gardening questions answered during monthly live Q&A sessions, and connect with fellow growers in three community calls where you'll share your garden visions, talk about the challenges you're facing, and celebrate what you grew this season.
From brand new beginners to long-time green thumb enthusiasts, everyone is welcome to join. Garden tips will be grounded in a Pacific Northwest perspective.
"I feel the garden holds the heart of Hollyhock" –Paul Kendrick
What to Expect
Monthly content from April to September delivered to your e-mail inbox

Monthly live Q&A with Hollyhock's garden staff 
Q&A sessions will take place 11am – 11:30am PT on Tuesdays April 20, May 18, June 22, July 20, Aug 24, and Sept 14*
You may register for this program at any time during the season. Registered participants will be sent all previous and current recordings. *All dates are subject to change.
Virtual At Home Experience
Q&A's will be streamed live on Hollyhock's Facebook page. You will need a Facebook account. Questions will be gathered in advance.
Community calls will take place on Zoom (you may download the application for free). You will also need a device with speakers, microphone, video, and internet connection. You may test your Zoom connection in advance. A short tutorial for Zoom etiquette will be provided at the beginning of the event.
Recordings
Recordings of sessions will be made available within 72 hours (or 3 business days) to all registered participants and will be available until the end of October 2021. You do not need to attend live sessions to receive the recordings.
---
Tune in to this garden tip on how to dig up tulips and store them to maximize garden space below.
---
Terms & Conditions
You may find our terms & conditions here.
Presenters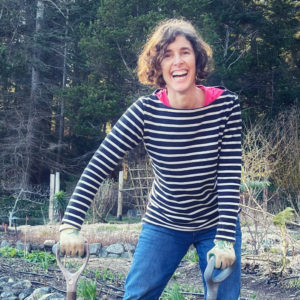 Holly Mackay
Holly Mackay (yes that is her real name!) is Hollyhock's Garden Manager and has more than three decades of farming and gardening experience. She was the co-owner, creator, and manager of an Organic CSA farm in Ontario, providing veggies, fruit, culinary herbs, and cut flowers for 120 households and 1…
Learn more about Holly Mackay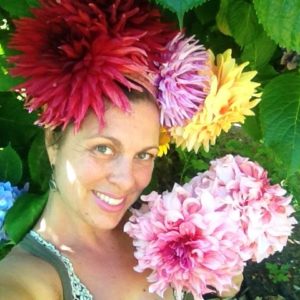 Gem Salsberg
Gem's gardening journey began when she was a little girl digging (and eating) dirt and learning about plants from her mom. She grew up in rural settings, tree planting camps throughout remote Canadian landscapes, farms, tents, hauling water and harvesting wild berries… the earth is close to Gem's heart. Gem…
Learn more about Gem Salsberg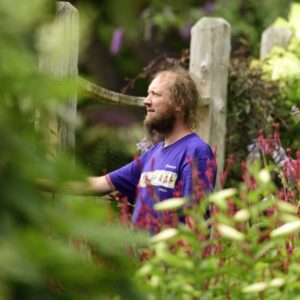 Dana Trueman
Dana is a core member of the Hollyhock garden team and has been a gardener with Hollyhock for 20 years. He is passionate about culinary herbs and is a chartered herbalist. He loves to share his deep passion and green thumb, along with his kind and light-hearted humour, at weekly…
Learn more about Dana Trueman