The Short Course in Mindful Self-Compassion (Online)
With Megan Prager
April 8 - May 13, 2021
This highly experiential program that will teach you how to care for yourself with understanding and support when you need it most — when you fail, feel inadequate, and are suffering. The SC-MSC program builds the skills of mindfulness and develops the resource of self-compassion to enhance our capacity for emotional wellbeing. Burgeoning research shows that self-compassion is strongly associated with emotional wellbeing, the ability to cope with life challenges, lower levels of anxiety and depression, healthy habits such as diet and exercise, and more satisfying personal relationships. It is an inner strength that enables us to be more fully human—more fully ourselves.
The Short Course in Mindful Self-Compassion is an adaptation of the empirically-supported Mindful Self-Compassion program, designed to support the cultivation of self-compassion. SC-MSC was developed by Kristin Neff, PhD, the pioneering researcher in the field of self-compassion, and Christopher Germer, PhD, a leader in the integration of mindfulness, compassion and psychotherapy.
You will learn:
How to stop being so hard on yourself
How to handle difficult emotions with greater ease
How to motivate yourself with encouragement rather than criticism
Mindfulness and self-compassion practices for home and everyday life
Research and theory behind mindful self-compassion
Schedule
This course meets once a week on Thursdays, for six weeks, from April 8 to May 13, 2021. Each session will be 90 minutes.
Pacific Time: 10:00 am – 11:30 am
Mountain Time: 11:00 am – 12:30 pm
Central Time: 12:00 pm – 1:30 pm
Eastern Time: 1:00 pm – 2:30 pm
Of course, you may join from any timezone.
Optional Recommended Reading
Self-Compassion: The Proven Power of Being Kind to Yourself, by Kristin Neff
The Mindful Path to Self-Compassion, by Christopher Germer
The Mindful Self-Compassion Workbook, by C. Germer and K. Neff
Recording
These sessions will not be recorded. 
Virtual Gathering
This event will take place on Zoom, a video conferencing tool. You may download the application for free. You will also need a device with speakers, microphone, video, and internet connection. You may test your Zoom connection in advance. A short tutorial for Zoom etiquette will be provided at the beginning of the event.
Terms & Conditions
You may find our terms & conditions here.
Presenter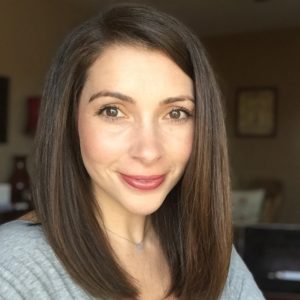 Megan Prager
Megan Prager, MA, is Co-Founder of Mindful Labs and Compassion Programs Director at UC San Diego Center for Mindfulness. Megan is a Certified Mindfulness Based Stress Reduction Instructor (MBSR), a Certified Mindful Self-Compassion Instructor (MSC), a Certified Compassion Cultivation Instructor (CCT), a Compassion for Couples Instructor (CFC), and an Adjunct Faculty member…
Learn more about Megan Prager