Tantra Date Night! Creating Sustainable Intimacy (Online)
With Devi Ward Erickson and Chris Erickson, PhD
February 19, 2021
Intimacy is more than just what happens in the bedroom. Intimacy can include feelings of depth, connection, closeness, vulnerability and caring that permeate every aspect of your life together as a couple. Join Devi and Chris for a Tantric Date Night and explore how to create a sustainable sensual connection that will last a lifetime.
Remember that euphoric sense of closeness and connection you experienced when you were first entering into your relationship? It is very normal for the intensity of those emotions to fade as time goes on and the commitments of daily life interfere with connection.
The good news is we can rekindle that sense of excitement and joy by making time and prioritizing intimacy in our relationship – in all its various expressions.
This interactive workshop will serve as a guide to walk you through the process of reigniting that sense of closeness, connection, excitement, and sensual joy in your relationship.
In this online workshop you will:
Identify what intimacy means to YOU
Identify what your IDEAL version of intimacy looks like
Identify the issues preventing you from having that  now
Explores different ideas for deepening intimacy
Planning and creating ongoing "Intimacy Dates"
Who is this for?
All partnerships of any gender or any relationship configuration (including couples or poly partners) are welcome.
How to Prepare
This class is intended to be interactive – meaning we will converse together online about each of these topics. It is recommended that you prepare for this event as you would for a "date night" at home, making sure you are in a quiet space where you will be undisturbed, wearing sensual but comfortable clothing. We recommend lighting some candles and having some yummy food and drinks available. Imagine this as a sensual adventure you are doing together! Bring a notebook or journal.
Virtual Gathering
This event will take place on Zoom, a video conferencing tool. You may download the application for free. You will also need a device with speakers, microphone, video, and internet connection. You may test your Zoom connection in advance. A short tutorial for Zoom etiquette will be provided at the beginning of the event.
Recordings
A recording of this session will be made available within 72 hours (or 3 business days) to all registered participants and will be available for 30 days. You do not need to attend the live session to receive the recording.
Terms & Conditions
You may find our terms & conditions here. 
Presenters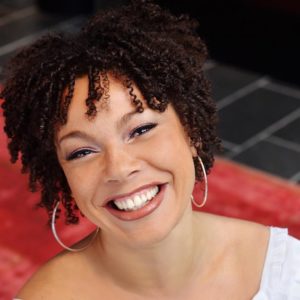 Devi Ward Erickson
Devi Ward Erickson is an internationally recognized Tantra Expert, Sex Coach, Certified Sexologist, Certified Tantric Healer, Certified Reiki Practitioner, Certified Meditation Instructor, and practitioner of Tibetan Tantric Buddhism. She is an author  and the Host of the hit Podcast "Sex is Medicine with Devi Ward". Devi has been teaching meditation…
Learn more about Devi Ward Erickson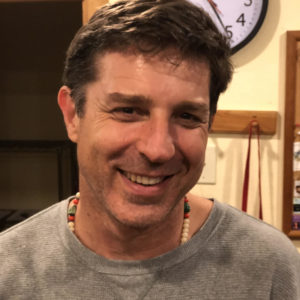 Chris Erickson, PhD
Dr. Chris Erickson has been practicing Tibetan based Tantra since 2014. He holds a PhD in Political Science and Masters degree in Philosophy, and is a Certified Authentic Tantra® Coach and the Senior Educational Administrator for the Institute of Authentic Tantra Education. Dr. Erickson is an accomplished Vajrayana Tantra practitioner, and…
Learn more about Chris Erickson, PhD